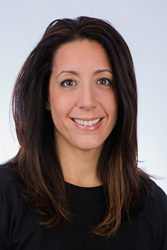 Chairman Jack Sammis, founder of IMN Solutions said, "Barb has demonstrated great vision in expanding our services through a client-centric approach that places the individual client at the center of all our recommended solutions."
ARLINGTON, VA (PRWEB) January 10, 2017
Barbara A. Myers, CAE, has been promoted to chief executive officer of IMN Solutions, a global, full-service association, meeting and event management company located in the Washington, DC area.
In this role, Myers will assume day-to-day leadership of the 35-year-old company. Myers joined IMN Solutions in 2014 as vice president, association services. She was promoted to chief operations officer in 2015. Prior to joining IMN, Myers spent 15 years in association, meeting and event management and consulting, including being vice president of an international pharmaceutical manufacturing society and chief operations officer of an international public safety communications association.
Chairman Jack Sammis, founder of IMN Solutions said, "Barb has demonstrated great vision in expanding our services through a client-centric approach that places the individual client at the center of all our recommended solutions." He continued, "She joined IMN with the primary goal of helping the company expand its services and has been a vital factor in IMN's recent success: building a first-class team, transforming IMN's marketing performance, shaping a culture of innovation and developing an expanded service business model second to none."
As CEO, Myers will work closely with IMN President Brian Knapp whose role has been elevated to capitalize on IMN's momentum. Knapp's additional responsibilities include external relationship development and management, extending the client-centric culture and expanding IMN's integrated service offering with a diverse range of clients across the globe.
About IMN Solutions
IMN Solutions is a full service global company dedicated to the success of its clients and industry partners by providing exceptional association, meeting and event management services. More recently, IMN has expanded service offerings through a strategic alliance of trusted companies whose experience and commitment to client service are consistent with our own. Clients benefit from access to association and event management experts, engagement in a professional community comprised of over a thousand industry executives and by leveraging IMN Solutions' volume buying power. For more information, visit http://www.imnsolutions.com or call (703) 908-0707.