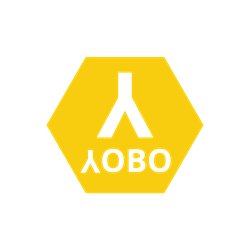 YOBO is about unity and community; it's about building those around you up and giving.
(PRWEB) January 09, 2017
YOBO, makers of the world's most lightweight, collapsible hammock stand, will be launching their Kickstarter campaign on January 9th, 2017. Weighing in at two pounds, the YOBO hammock stand carries a lifetime guarantee and is compatible with any hammock the user chooses. Great for tight quarters, the YOBO hammock stand can easily be set up on a balcony, out of the back of a van or RV, and is perfect for relaxing in the park or hanging out at your nephew's soccer game. The patent pending, bipod design allows the YOBO hammock stand to be set up in five minutes or less, providing adventurers with a hassle free anchor point for their hammock anytime, anywhere. These features make the YOBO hammock stand a one-of-a-kind product that you'll never want to be without, and is a must-have accessory for any camper, hiker, adventurer, or lover of the outdoors.
"YOBO is about unity and community; it's about building those around you up and giving," says owner, Cal Fenton, "Giving, not because people need things, but giving as an act of random kindness, giving so people can be reminded that there are good people in this world. All it takes is a single act of kindness to change someone's life for the better. We want everyone to realize the only limits are the ones you create."
YOBO's mission is to take a portion of the profits from each hammock stand sold and reinvest that money into the people and communities that have supported them. In the first phase of charitable giving, YOBO will be delivering custom hooded sweatshirts to children and teens who lack proper cold gear this winter season. This donation is set to be the first of many, and as YOBO and the YOBO vision grow, larger donations will be made.
For more information about YOBO and the Kickstarter campaign, please visit https://www.kickstarter.com/projects/578541993/1693602655?token=09473122
About YOBO
YOBO is the manufacturer of the world's most lightweight, versatile, and durable hammock stand. YOBO aims to provide not only the best hammock stand available to consumers, but also wants to use their success as a way to give back to the community, empower lives, and show the world that positive change is possible.