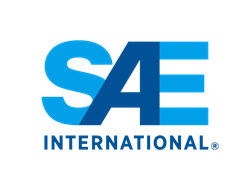 We are pleased to be working with the FAA on the development of these important rotorcraft standards. - David Alexander, Director of Aerospace Standards for SAE International
WARRENDALE, Pa. (PRWEB) January 09, 2017
The Federal Aviation Administration (FAA) has requested that SAE International develop two new aerospace recommended practice (ARP) standards dealing with Rotorcraft Inlet Barrier Filters.
The first request is to provide alternate means to substantiate that engine inlet distortion limits have not been exceeded by the modification of the rotorcraft to include an airframe-mounted engine inlet barrier filter (IBF). The second request is to define means to determine and verify power available for IBF-equipped engine installations. SAE International's S-12 Helicopter Powerplant Committee will create both standards with input from SAE International's S-16, Turbine Engine Inlet Flow Distortion Committee.
"We are pleased to be working with the FAA on the development of these important rotorcraft standards and appreciate the trust that the FAA has placed in SAE International to utilize industry standards as guidance material," David Alexander, Director of Aerospace Standards for SAE International, said.
SAE International is seeking subject matter experts from rotorcraft manufacturers, engine manufacturers, inlet barrier filter manufacturers, operators, regulatory authorities and other interested parties to serve on each committee. The initial, virtual meeting will be held Wednesday, Feb. 15, 2017. Anyone interesting in joining the S-12, Helicopter Powerplant Committee should contact, Laura Feix, Aerospace Standards Engineer, SAE International, at +1-724-799-9198 or laura.feix(at)sae(dot)org.
SAE International is a global association committed to being the ultimate knowledge source for the engineering profession. By uniting more than 127,000 engineers and technical experts, we drive knowledge and expertise across a broad spectrum of industries. We act on two priorities: encouraging a lifetime of learning for mobility engineering professionals and setting the standards for industry engineering. We strive for a better world through the work of our philanthropic SAE Foundation, including programs like A World in Motion® and the Collegiate Design Series™.