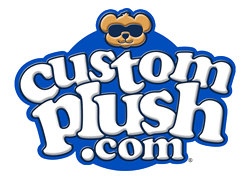 Santa Clarita, CA (PRWEB) January 09, 2017
Beverly Hills Teddy Bear Co. announces exiting new changes within the Custom Plush division, of the company. Current Director of Sales for Beverly Hills Teddy Bear, Jamie Emmick, has been appointed to lead the Custom Plush division. Customplush.com is the #1 destination for custom stuffed animals and plush online. "Jamie has been an integral part of growing this business and it will continue to flourish under her leadership," says David Socha, CEO of Beverly Hills Teddy Bear Co.
Also happening now with Custom Plush is the addition of the ultra popular pop-open, blind-packed plush Surprizamals brand for mascots. "Surprizmals have been an amazing success for us thus far and we are excited to be able to extend this brand to the Custom Plush side of our business" says Jamie. Go to Surprizamals.com to learn more.
____________________________________________________________________________________
About: Beverly Hills Teddy Bear Company is a family owned toy company located in southern California. It's been in business for over 25 years, manufacturing and distributing over a hundred million toys, working with renowned companies such as Disney and WWE. This company prides itself in excellent quality and unwavering integrity, always providing the best service.