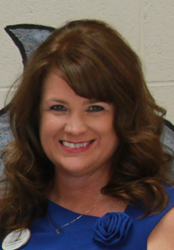 ORANGE BEACH, ALA. (PRWEB) January 09, 2017
To help a business prosper, exceptional customer service and leadership can never be underestimated.
As such, Columbia Southern University's Center for Continuing Education will provide two spring workshop series on leadership and internal/external customer service.
These workshops, led by local expert and trainer Amy Elliott, will be offered in two formats: one targeting the leadership or rising leadership in an organization, and the other addressing the "front-line" workers who interact with customers. Each workshop series will consist of three courses offered over three months.
The classes for the leadership and the customer service series will be offered on the following dates from 8 to 11:30 a.m. at the Center for Continuing Education, 21982 University Lane, Orange Beach:
Leadership Series

February 10, 2017: Increasing Team Motivation and Potential
March 10, 2017: Dealing with Conflict and Complaints
April 7, 2017: Time Management and Prioritizing for Leaders
To register for this series, visit https://mycsu.columbiasouthern.edu/forms/Conference/2017LeadershipSeries
Customer Service Series

Feb. 24, 2017: Delivering Exceptional Customer Service
March 24, 2017: Communication 101
April 21, 2017: Working as a TEAM
To register for this series, visit https://mycsu.columbiasouthern.edu/forms/Conference/2017CustomerServiceInAction
Each series costs $70 separately and their individual classes are $25 each.
Elliott is an accredited presenter with more than 15 years of speaking and training experience. Her professional background includes implementing a corporate university for a major rental management company, marketing and management positions in healthcare, and corporate training for a national employment agency.
For more information, contact Jacquelyn Boyd at 800-977-8449, Ext. 1314 or Jacquelyn(dot)Boyd(at)columbiasouthern(dot)edu.
Columbia Southern University offers online certificate and degree programs in various fields such as fire administration, human resource management, organizational leadership and business administration. For more information about CSU, visit http://www.columbiasouthern.edu.