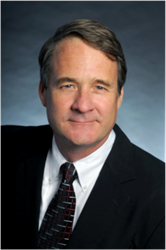 GUELPH, ON (PRWEB) January 10, 2017
LifeLearn Inc., a company devoted to mobilizing knowledge in the animal health industry, announced today that Dr. David Goodnight, DVM, MBA, has joined the company as Executive Vice President of Veterinary Affairs and Business Development.
With over 35 years in the animal health industry as a practicing veterinarian, practice owner, consultant and business executive, Dr. Goodnight brings to LifeLearn a unique perspective and insight into the industry.
"It's an honor and a pleasure to join the talented team at LifeLearn," said Dr. Goodnight. "I am truly excited to work with the company, and I look forward to developing solutions that will make a difference in pet wellness."
Dr. Goodnight previously held the position of Senior Consultant with Brakke Consulting. Prior to joining Brakke Consulting, he held positions at PurinaCare Pet Health Insurance, which he started in 2008, as its President and COO, and at Veterinary Pet Insurance as Executive Vice President of Business Development. Dr. Goodnight continues to practice part-time as a small animal veterinarian at the Kerrville Veterinary Clinic in Texas.
"We're honored to have Dr. Goodnight join our team," said Randy Valpy, President and CEO of LifeLearn. "With his broad and deep understanding of the animal health industry, he will undoubtedly be an invaluable member of our team. We're truly excited to be working with him as we move into the new year."
ABOUT LIFELEARN:
Founded in 1994 and driven by a highly specialized team of biomedical communicators, veterinarians, programmers, and designers, LifeLearn delivers solutions for knowledge, compliance and communication that inspire audiences. LifeLearn incorporates leading tools for client education, website creation and management, interactive digital applications, and innovation to provide veterinary practices and organizations with the knowledge, communications and marketing solutions they need to empower and enhance operational effectiveness. Together, LifeLearn and its partners are transforming practices, effectiveness and expectations in the animal health industry.