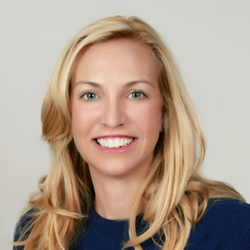 As the audit landscape continues to evolve, JPD has become proficient in rebalancing expectations and offering a solution that is advantageous to clients."
New York, NY (PRWEB) January 10, 2017
JPD Financial announced they are once again proudly sponsoring the 21st North American Shared Services & Outsourcing Week. JPD Financial will be joined by 850 SS, GBS, Outsourcing & Transformation leaders, March 6-9, 2017 at the Loews Royal Pacific in Orlando, FL.
In its 21st installment, the Shared Services & Outsourcing Week is the place to meet and exchange ideas that will decide the direction for companies within SSC, BPO, and BGS market. This year over 100 speakers and over 70 sponsors and exhibitors will explore everything from implementing RPA, to cross-generational talent management, to climbing the value-chain and back.
This year's impressive line-up of speakers includes Caroline Basyn, SVP, Global Business Services Leader Mondelez International; Bobby Abraham, Executive VP, Global Head of Finance Shared Services Vodafone; AJ Wijesinghe, Chief Shared Services Center Officer, JLL; Manny Korakis, CRO, S&P Dow Jones Indices; Steven Larrabee, President of GBS and CIO, Mars; to name a few.
The event is designed to include a pre-conference site tour, eight pre-conference workshops, two in-depth master classes, 2.5 main conference days, Interactive Discussion Groups (IDG's) six track session topics, and more than 10 hours of networking to discuss the most important challenges and most effective strategies and solutions within the industry.
JPD Financial will be featured in the comprehensive expo hall, that's showcasing the most innovative solutions and services for the industry. JPD is a professional service provider that employs a team of highly skilled individuals who communicate directly with suppliers. Alexa Bradley, Executive Director of Business Development and Marketing for JPD stated that "As the audit landscape continues to evolve, JPD has become proficient in rebalancing expectations and offering a solution that is advantageous to their clients."
"The Week comes at a really critical time for shared services, as they move from transactional to value-adding services, from FTEs to Intelligent Automation and from low-cost locations to centers of excellence. Our aim is to help shared service professionals navigate this landscape and accelerate forward on their journey," said Sally Fletcher, SSOW NA Conference Producer, SSON. "As the largest event of its kind, we look forward to a variety of streams catering to all different maturities, functions and challenges, as well as exclusive interactive benchmarking provided by SSON Analytics."
About JPD Financial:
For more than 30 years, JPD Financial has worked behind the scenes on behalf of Fortune 1000 clients to research and uncover funds that would otherwise be lost in today's automated systems and written off due to accounting miscommunications. They work with their clients' suppliers to research credits, overpayments, and misapplied or duplicate payments that appear on their records, but which may not appear on the standard statements their clients receive. JPD Financial is headquartered in Santa Clara, California with a European office in Harpenden, UK to serve its global clients. JPD Financials client base includes major vertical industries such as healthcare, telecommunications, energy, consumer goods, oil and gas, and manufacturing. For more information, visit http://www.JPDFinancial.com.
About IQPC:
IQPC produces 1,500 global events that are custom-tailored to the unique needs of business executives. Founded in 1973, IQPC leverages an office network that spans six continents and a wealth of intellectual capital to provide an unparalleled portfolio of conferences and seminars. For more information, please visit http://www.iqpc.com