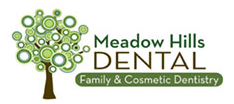 Aurora, CO (PRWEB) January 09, 2017
Dr. Mark Braasch, respected dentist in Aurora, CO, now welcomes new patients to Meadow Hills Dental for the FDA approved HealthyStart™ program, without first requiring a referral. This treatment is ideal for pediatric patients who have interruptive sleeping habits, bite issues and other disorders common to children.
HealthyStart is an innovative program that helps straighten teeth in young children without the need for braces. Unresolved dental issues such as crooked teeth and bite issues, or malocclusion, can contribute to a variety of unpleasant and common conditions, including difficulty sleeping and behavioral issues. The goal of the system is to identify the root cause of common symptoms like these in children. Those who participate in the program benefit from non-invasive and non-pharmaceutical treatments that develop the airway, promote proper oral habits and jaw development, and result in straighter teeth without the use of braces.
A special device is used to help painlessly guide the child's teeth into alignment as they develop. The device comfortably covers the top and bottom teeth and helps rectify crowding, crossbite and other alignment and spacing issues. It can also be used to modify the placement of the lower jaw to open the airway and encourage greater oxygen intake during sleep. The device is so successful because it takes advantage of a child's naturally-growing mouth during the oral development stage of life. Parents with children as young as two years old are encouraged to learn more about the program and how it can benefit their children.
As an experienced and highly trained dentist in Aurora, CO, Dr. Braasch understands the many benefits of the HealthyStart program for children. Parents who want to help their children develop healthy oral and sleep habits are encouraged to call Meadow Hills Dental at 720-325-2460 to learn more about this system and schedule a consultation.
About the Practice
Meadow Hills Dental is a family and cosmetic dental practice offering personalized dental care for patients in Aurora, Colorado. Dr. Mark Braasch graduated from the University of Nebraska Medical Center in 2004 and earned his post doctorate fellowship from Las Vegas Institute. Dr. Braasch is a member of the American Academy of Sleep Medicine (AASM) and was voted Best Dentist in Omaha, Nebraska. Meadow Hills Dental offers a variety of dental services such as general dentistry, orthodontics, TMD treatments, cosmetics, and medical devices for sleep apnea. To learn more about Meadow Hills Dental and their services, visit their website at http://www.meadowhillsdental.com or call (720) 325-2460 to schedule an appointment.