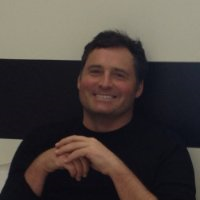 Sherman Oaks, California and Vienna, Austria (PRWEB) January 10, 2017
Azubu, the global livestreaming network focused on eSports, has signed a definitive agreement to acquire Europe's leading eSports broadcaster Hitbox. The combination creates a strong #2 competitor to Twitch and the largest independent eSports broadcaster outside Asia.
Merging the efforts of Hitbox, an eSports leader in Europe/Eastern European markets with Azubu's, a global leader in eSports with strong followings in South American and Asian markets, generates a host of synergies. Chief among them is the combined entity's ability to effectively monetize the rapidly growing market comprised largely of millennial enthusiasts.
1. Market Expansion: Combines Azubu's traditional strength in South America and select Asian markets with Hitbox's strong following in Eastern Europe providing additive user communities with little cannibalization
2. Technology: Hitbox's development strengths lie in its low cost of operations, technical partner relationships and internally developed technologies – e.g. world-class transcoding; while Azubu's mobile user experience and monetization technologies provide a perfect coupling with which to expand current markets while penetrating new ones around the globe
3. Experience: The combination of leadership teams creates one of the deepest, most experienced executive teams in videogaming, eSports and broadcast streaming in any market
4. Growth Opportunity: The Azubu-Hitbox combination creates the power necessary to push innovation in eSports broadcasting on multiple key strategic fronts: monetization via interactive/dynamic in-space advertising, in-experience virtual goods sales and betting/wagering in allowable global markets
Additionally, the company today announced the appointment of gaming industry veteran Mike McGarvey as Chief Executive Officer. McGarvey brings a consistent track record of leading successful digital consumer technology companies. In his new role, he will drive continued technical and business development for the company, with the goal of further establishing the network company as the go-to broadcast network for all things eSports.
McGarvey has more than 20 years of executive management experience in the videogame industry, having served as Chief Executive Officer of Eidos plc, a publicly traded videogame company on the London Stock Exchange and NASDAQ (since acquired by Square Enix); Chief Operating Officer of OnLive, the pioneer in cloud videogame streaming over IP; and, most recently, Chief Executive Officer of Testronic Labs, a leading testing and quality assurance company serving the global videogame industry.
"We're incredibly excited to welcome the talented Hitbox team into the Azubu eSports family," said Mike McGarvey, CEO of Azubu. "Over the years, Martin's team at Hitbox has designed and developed industry-leading eSports streaming and platform technology while developing a passionate and dedicated following of millions of competitive gaming enthusiasts. The synergies between our respective companies created a compelling opportunity to join forces and I couldn't be more excited about leading both teams moving forward."
Largely regarded as the next big opportunity in videogaming, the global eSports market is expected to grow 43% year-over-year from $325 million USD revenue generated in 2015. By 2019, the global eSports market is expected to surpass $1 billion USD (source: Newzoo Research). Over 200 million+ eSports core and casual consumers are driving this rapid growth to every corner of the globe.
The vast majority of growth in eSports is being driven by the millennial demographic, predicted to command the fastest growing share of retail spend through 2020. Furthermore, 76% of eSports enthusiasts have indicated that their eSports viewership is taking away hours formerly spent watching traditional sports. The net effect of this change in online, digital-based viewership is that the eSports audience will remain a prime target for global brands via advertising and sponsorships for years to come.
The new Azubu-Hitbox organization is primed to monetize the 200 million+ eSports fans in innovative new ways. Whereas today advertising represents 70% of revenue, with subscriptions and donations at 15%, the Company is targeting innovative new products in affiliate marketing, interactive sponsor-based advertising, virtual goods sales, sponsorships and in-game betting to close the gap in ARPU between the nascent eSports market and other, more traditional, professional sporting businesses around the world.
"We're excited by the prospect of extending our global reach with Azubu while integrating with their industry-leading mobile and monetization technologies," commented Martin Klimscha, CEO of Hitbox. "Having built an ever-increasing base of avid Hitbox fans over the years, we're excited to leverage our combined strength to create an even better experience for our viewers and broadcasters through 2017 and beyond."
The Azubu-Hitbox combination creates the largest independent broadcaster in the eSports market, with the lowest-cost technical and service infrastructures, and a monthly active user peak around 20 million in 2016. The company is targeting significant growth in UMV by 2018 via a combination of 1) Improved user experience; 2) tighter integration with content providers; and 3) differentiated, lowest-cost technology solutions.
"Our plan is to relaunch the integrated Azubu-Hitbox platform and brand in 1Q17 early 2017," continued Mike McGarvey. "We're set to generate new and original content deals while harvesting additional revenue and monetization opportunities – from interactive advertising overlays and virtual goods sales to in-game betting and wagering in allowable markets—throughout the remainder of 2017."
About Azubu
As an award-winning private, independent company headquartered in Los Angeles, Azubu is the only dedicated eSports broadcasting company headquartered in the entertainment capital of the world. Founded in 2011, Azubu has offices and strategic partnerships in North America, Europe, Brazil, Korea, China, Russia and more, all with a clear focus on the eSports lifestyle, helping the company be regarded as the smart eSports choice worldwide for brands and publishers. Azubu is majority owned by Sapinda Holding BV. More information on Azubu can be found at http://www.azubu.tv.
About Hitbox
Hitbox is home to millions of PC game live streamers and eSports enthusiasts from around the world, features the highest quality videogame live streaming, and has the most advanced chat and interactive platform in eSports. It hosts the most engaged community for streaming and conversing about all-things-gaming, from competitive eSports to new indie hits. Hitbox is the only streaming service to offer a delay-free experience with resolutions up to 4K 60fps. Hitbox's state-of-the-art, HTML5-based chat features allow unprecedented sharing and community involvement for broadcasters and viewers alike. Based in Vienna, Austria, Hitbox is available globally at hitbox.tv, as well as for iOS and Android devices.  
Press Contact
Azubu
Brogan Keane
brogan.keane(at)azubu(dot)com
650.219.2700