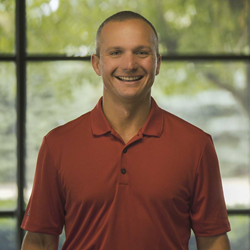 Our kits cost a fraction of the price to see a specialist, and feature medical grade orthopedic solutions and exercises.
(PRWEB) January 12, 2017
Pains and Strains is a new wellness brand whose innovative Injury Specific Care Kits are speeding up recovery times and lowering healthcare costs for those suffering from common injuries.
The company launched into the health and wellness marketplace this November with the goal of providing at-home, comprehensive treatment plans for anyone suffering from knee, ankle, elbow, or foot pain.
"Healthcare costs are continually on the rise, with treatments for some of these common conditions running from $600-$950," said co-founder Joe McClung. "Our kits cost a fraction of the price to see a specialist, and feature medical grade orthopedic solutions and exercises."
Pains and Strains' kits are designed to be similar to receiving a physical therapist in a box. Created by medical professionals, they include everything needed to help reduce swelling, protect the injury, help regain strength and mobility, and soothe immediate pain.
"The first treatment option for many orthopedic injuries is often conservative--think icing, bracing, and physical therapy," explains co-founder Ryan Geringer, DO. "These are all important treatments people can do at home, and our kits make it straightforward and affordable."
Currently, Pains and Strains offer care kits to help treat ankle sprains, achilles tendonitis, plantar fasciitis, runners knee, knee osteoarthritis, tennis elbow, and meniscus injury.
The kits are delivered straight to one's door and even come with a money back guarantee.
"I have dedicated my career to helping people get back to their favorite activities pain free," said physical therapist and team member Mike Verplancke. "Being a part of this company means I'm able to reach even more people in need and provide them with the tools they need to thrive."
Pains and Strains' Injury Specific Care Kits retail for $129-$199, and can be purchased online as well as through select fitness and wellness professionals.
About
Pains and Strains is the brainchild of Dr. Ryan Geringer, a renowned Orthopedic Sports Medicine doctor at Hughston Clinic, and Joe McClung, a former executive for a large Orthopedic Device Manufacturer behind such brands as Dr. Comfort, Aircast, and Procare. With a respective 20 years of experience in the field, they're looking to shake up the healthcare paradigm for the benefit of their patients.
For additional information about the brand or event, please visit https://painsandstrains.com/ or contact brooke(at)veteranpr(dot)com.