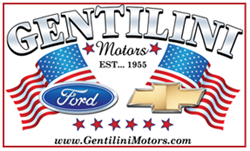 Woodbine, NJ (PRWEB) January 11, 2017
Gentilini Motors, a network of family-owned dealerships serving customers down the Jersey Shore and other regions in the Mid-Atlantic, would like to highlight the many benefits prospective vehicle buyers have when they shop with a Carfax Advantage Dealer. The Carfax Advantage program provides dealers with unlimited access to Carfax vehicle reports and Carfax Auction Quick Check as well as additional services and resources, including consumer information packets. Gentilini Motors is a certified Carfax Advantage Dealer.
In addition to that, Carfax also offers a Buyback guarantee where it may buy the vehicle back for the full purchase price if it fails to include a DMV-issued branded title, which could include odometer problems or fire damage. This enables prospective vehicle buyers to enjoy the peace of mind that they know the condition and history of the car that they're purchasing, and there won't be any surprises once they leave the lot.
Every pre-owned vehicle that goes through the Gentilini Motors selection process will have a Carfax vehicle report. Gentilini Motors will run a report to ensure that only quality vehicles make it to the showroom to best serve customer needs. Vehicle lemons are still a major concern in the pre-owned vehicle resale market, which is why Gentilini Motors recommends customers only shop with a Carfax Advantage dealer.
Prospective buyers are encouraged to come to the showroom in Woodbine, Cape May County, NJ today to see the latest deals on new and pre-owned cars, SUVs, and trucks from Chevrolet, Ford, and more.
About Gentilini Motors:
The Gentilini Motors Organization is a family-owned network of dealerships that has served motorists since 1955. Located in Woodbine, Cape May County, NJ, Gentilini Motors is known for providing the highest level of customer service, receiving multiple industry awards for its family-style service. Gentilini Motors' inventory includes models from Ford, Chevrolet, GMC, Rocky Ridge, and more. Visit http://www.gentilinimotors.com to learn more.