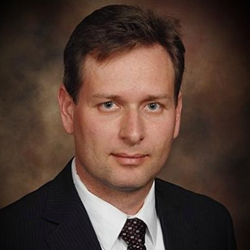 Allentown, PA (PRWEB) January 10, 2017
Harbortouch Payments, LLC, a leading provider of point-of-sale and payment processing solutions having served over 300,000 merchants nationwide and processing in excess of $12 billion annually, today announced that Alex Bogachek, former VP of Engineering for Revel Systems, will join the company as Chief Development Officer (CDO). As CDO, Mr. Bogachek will oversee the company's software development efforts.
Mr. Bogachek was previously the Vice President of Engineering at Revel Systems where his responsibilities included software development, quality assurance, product management, development operations and technical support functions. He has over 15 years of software development and management experience, having worked with small startups as well as established organizations and managing a wide variety of business functions spanning from engineering to IT, HR and operations.
Prior to his role at Revel Systems, Mr. Bogachek served at SynapSense Corporation for seven years as Director of Software Development and Technology, where he led design of a mission critical monitoring and control solution for major data centers. Mr. Bogachek spent eight years at an international company, where he was responsible for design and delivery of complex enterprise and telecommunication products. He has a MS degree in Computer Science and MBA in Organizational Leadership from Nizhny Novgorod State University, a leading computer science school in Russia.
Harbortouch CEO Jared Isaacman states, "Over the past few years, Harbortouch has become an increasingly technology-focused company, with the release of innovative new POS software platforms and other complementary technology solutions. Mr. Bogachek will be a critical asset to the team as we take our efforts to the next level, improving our current products and developing exciting new technology solutions."
About Harbortouch
Harbortouch Payments, LLC is a leading business technology company and pioneer of the POS-as-a-Service business model, having served over 300,000 merchants in 17 years in business and currently processing more than $12 billion annually. The company offers a revolutionary free equipment program that delivers best-in-class POS systems with no up-front costs, including state-of-the-art hardware, premium software, custom programming, professional installation, onsite training and 24/7 support. A six-time Inc. 500/5000 honoree and recipient of numerous industry awards, Harbortouch has been widely recognized for its innovative and disruptive POS and payment solutions. For additional information, visit http://www.harbortouch.com.