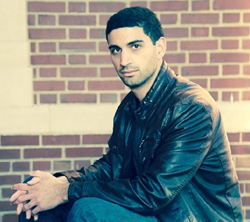 Deadly foes and unexpected allies. A thrilling race against the clock.
Atlanta, GA (PRWEB) January 13, 2017
Elevation Book Publishing signs James Gianetti Debut Novel "The Town of Jasper, a thriller destined for the best seller list," says Publisher, Rhonda Wilson.
James Gianetti's debut novel displays a storytelling style that merges the tangible with the extraordinary - deadly foes and unexpected allies. A thrilling race against the clock.
Jack Sutherland, a disgraced detective battling his own addictions, must trudge through the quarantined town of Jasper. After "The Incident" leaving half of Jasper's population unconscious, Richard Morrisey rises to power. Morrisey, a grieving man desperate for justice, keeps the town afloat by forging a tentative alliance with the mysterious and violent Filmore Whites. Meanwhile, a deadlier enemy lurks, known only as The Redeemers – a cult with dark ideas for Jasper's salvation.
Like Stephen King's work, Hitchcock's The Birds, or Shirley Jackson's The Lottery, The Town of Jasper is a stunning mystery-thriller. The ordinary (without supernatural elements) becomes extraordinary.
The Town of Jasper releases in Spring 2017.
About James Gianetti:
James Gianetti born and raised in Closter, New Jersey. He was interested in writing in 6th grade, read a lot, and knew it was something he would pursue. He attended Montclair State University, where he served on the National Society of Collegiate Scholars. At Montclair, he began to develop as a writer. He studied with award-winning editor Benjamin Smith and acclaimed playwright Joseph Gilford. Gianetti developed a compelling style of storytelling merging the tangible with the extraordinary.
About Elevation Book Publishing:
Elevation Book Publishing, dedicated partners who agreed to create a unique relationship with writers to elevate their creation to best seller levels. Elevation Book Publishing is open for submissions; Genres: Fiction – Drama, Romance, Mystery and Self-Help. Visit http://www.elevationbookpublishing.com for more information.
###