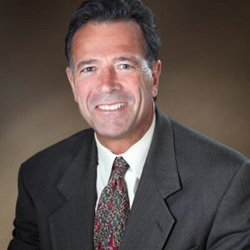 The testimonials that I have read regarding how Tier4 is leveraging cost savings and time efficiencies is phenomenal.
Atlanta, GA (PRWEB) January 11, 2017
Tier 4 Advisors, LLC, an industry leader in the procurement of data centers and telecom, managed services, and IT security; is excited to announce the hiring of Tino Mantella as the company's new President and CEO. In his new role, Mr. Mantella will assume leadership over all major corporate decisions, and manage the overall operations and resources of the company. Company founder, Jake Sherrill, will adopt the newly created title of Chairman.
In announcing the hiring, Sherrell states, "I am incredibly excited and humbled to have Tino as Tier4's new CEO and President. He has all of the necessary tools and past experiences to show leadership in our pursuit to become an invaluable resource to IT professionals all over the country. Given the volatile climate of procuring IT infrastructure, we are excited to add Tino's expertise and empathy for the needs of the technology community."
Prior to joining Tier 4, Mr. Mantella served as the President and CEO of the Technology Association of Georgia (TAG), a world class membership organization and an engine for economic development for the state of Georgia. During his more than a decade at the helm of the organization, Mr. Mantella steered the organization TAG to tremendous growth; increasing membership from under 500 members to more than 35,000, and 2,000 member companies.
"I am thrilled to be joining the Tier4 Advisor team," says Mantella. "TAG's mission, for the last 12 plus years was to build Georgia's technology industry while supporting the people that work in the tech field. It's an honor to now be providing leadership to a company that's goal is similar - to help IT professionals with procurement of services related to data centers and telecom. The testimonials that I have read regarding how Tier4 is leveraging cost savings and time efficiencies is phenomenal. I feel right at home here. We are still helping the industry and the IT professionals. Jake and his team have done a tremendous job bringing Tier4 to where it is today. My plan is to repeat what I/we were able to do with TAG - to work with the team to grow a formidable, principle driven, national organization. We are poised to do it."
About Tier 4 Advisors
Founded in 2013 by Jake Sherrill, Tier4 has changed the way IT professionals procure new IT services by optimizing the procurement cycle with expedited timelines and assistance throughout every step of the project, including: price negotiation and service level agreements (SLA) from industry leading vendors.
Tier4 has created a proprietary global network of hundreds of partners and service providers in the data center (colo/cloud), telecom (connectivity/calling), managed services (MSP), and IT security spaces. The company's services are free to clients, and are used by companies ranging from tech startups to global Fortune 100 enterprises for normal and mission critical procurement projects. Tier4 has played a critical role in hundreds of IT procurement projects since its founding, and has dozens of "brand name" reference-able clients.