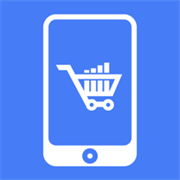 (PRWEB) February 02, 2017
Sales Tax Tracker, the professional app to help you get more from your tax return, has arrived just in time for tax season.
Many people don't know that the IRS allows you to claim state and local sales taxes as deductions on their taxes. But for most people, keeping track of all their receipts is a major hassle.
The app simplifies the process to an intuitive three-step system: Snap, Track, and Save. Users' receipts are securely saved in the cloud.
When it's tax time, Sales Tax Tracker can easily export your receipts to a CSV file and provides your tax preparer with images of your receipts.
With the help of Sales Tax Tracker, people across the country are ready to get the most out of their tax returns come tax time.
The app is now available to download on the Apple App Store, Google Play, and Microsoft Store.
About Sales Tax Tracker
Sales Tax Tracker was founded by a group of passionate individuals that want to help people save time and money. Through their app, they are streamlining the way people claim deductions on their taxes. Learn more about Sales Tax Tracker by visiting http://www.salestaxtracker.com.
About the Developer
Zco Corporation is one of the largest custom developers in the world. Founded in 1989 and headquartered in Nashua, New Hampshire, Zco has served Fortune 20 companies to small businesses for over 20 years. Its services include mobile and enterprise app development, 3D animation and games, augmented reality, and custom software. In addition to Zco's work for hire, it has an iOS and Android – based public safety product, PublicEye®. To learn more, visit http://www.zco.com.