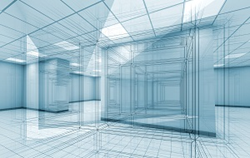 Boulder, Colo. (PRWEB) January 11, 2017
Enterprise Management Associates (EMA), a leading IT and data management research and consulting firm, today announced it will host a research webinar titled "Orchestrating Digital Workspaces in a Multi-Device World," featuring Steve Brasen, managing research director of enterprise mobile and endpoint management at EMA.
Business professionals increasingly employ multiple devices (including desktops, laptops, tablets and smartphones) to access a broad range of applications, data and IT services distributed across business servers, private clouds, public clouds and hybrid environments. These complex resource delivery ecosystems can actually reduce user effectiveness by creating inconsistent and unreliable work experiences. Digital workspace solutions offer the promise of establishing a consistent user experience across devices by abstracting a layer of resources that are commonly accessible on multiple devices. However, most enterprise IT support organizations are unprepared to transition from traditional distributed desktop environments to consolidated digital workspaces that will most effectively deliver, manage and secure the business resource that empower workforce productivity.
During this webinar, Brasen will explain how to adopt digital workspace solutions that create consistent user experiences by leveraging self-service capabilities, automation and integration. He will also provide a pragmatic guide to on-boarding a digital workspace solution.
Key topics for discussion include:

How digital workspaces differ from other types of desktop environments
When, where and on what devices work tasks are typically performed
The primary challenges encountered with utilizing traditional desktop environments
What types of applications are most commonly employed by business users
What are the most effective methods for provisioning app, data and services to user devices
Reducing the impact of security practices on user productivity
How to created consistent user experiences in multi-device environments
What is the optimal digital workspace approach for enhancing workforce performance
The webinar is Thursday, January 19 at 2:00 p.m. Eastern. Those who wish to attend can register at: http://research.enterprisemanagement.com/digital-workspace-2017-webinar-pr.html
About EMA
Founded in 1996, EMA is a leading industry analyst firm that specializes in providing deep insight across the full spectrum of IT and data management technologies. EMA analysts leverage a unique combination of practical experience, insight into industry best practices, and in-depth knowledge of current and planned vendor solutions to help clients achieve their goals. Learn more about EMA research, analysis, and consulting services for enterprise line of business users, IT professionals and IT vendors at http://www.enterprisemanagement.com or blogs.enterprisemanagement.com.