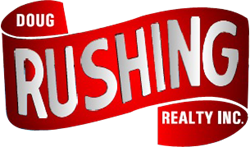 "This course will help us do an even better job of directing our clients to the perfect piece of Mississippi land." Said Doug Rushing Realty Representative
Jackson, Mississippi (PRWEB) January 12, 2017
As a leading real estate broker in Tylertown and McComb, Mississippi, Doug Rushing Realty, Inc., is always looking for ways to improve the service the company offers to its customers. With this goal in mind, Alan and Blake Bridevaux have recently completed a course in timberland investing, which equipped them with the skills they need to evaluate the value of Mississippi timberland.
The goal of the Realtors Land Institute course is to give real estate professionals an awareness of what makes a good timberland investment. The real estate agents from Doug Rushing Realty, Inc. learned about factors affecting Mississippi timberland values, as well as how to measure timber inventory and value pre-merchantable pine plantations. The agents also learned about marketing timber and reforestation, which has given them an understanding of the timber industry. Finally, the course offered advice on the tax advantages of investment in timberland in Mississippi, as well as information about the most effective timberland investment strategies. This knowledge allows the local real estate agents to recognize good timberland investments and enables them to evaluate Mississippi land for current and future use.
The course is aimed at both seasoned land professionals and commercial real estate agents and includes everything they need to successfully conduct timberland transactions. Although neither agent is now qualified to become a forester, they have both gained knowledge that can help them guide Mississippi land investors who are looking to invest in Mississippi timberland. According to Doug Rushing Realty, Inc. "This course will help us do an even better job of directing our clients to the perfect piece of Mississippi land."
Mississippi residents and people looking to invest in this beautiful state now have the perfect place to turn. With guidance from the qualified professionals at Doug Rushing Realty, would-be owners of Mississippi timberland can be sure that they have all the information they need to find a profitable investment.
About Doug Rushing Realty, Inc.
Operating in Tylertown and McComb, Mississippi, Doug Rushing Realty, Inc., brings more than four decades of experience and knowledge to your unique real estate needs. We provide not only our expertise of property and Mississippi and Louisiana real estate but also our practical knowledge. Our team of experienced local agents look forward to helping you find the perfect property that will both suit your needs and fit your budget.