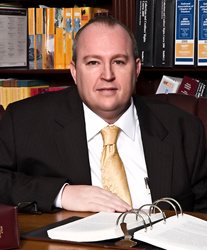 Thank you everyone for all your support over the years.
Houston, Texas (PRWEB) January 12, 2017
Texas Board of Legal Specialization (TBLS) announced Michael Busby Jr. received Board Certification in Family Law. Michael Busby Jr. currently practices in Houston, Texas where he is part of Busby & Associates Team.
Board Certification is a voluntary designation program certifying Texas attorneys in 22 specific areas of law. Board Certified attorneys must be licensed for at least five years, devote a required percentage of practice to a specialty area for at least three years, attend continuing education seminars, pass an evaluation by fellow lawyers and judges and pass a 6-hour written examination.
"This program is important for the public and for attorneys in our state. We're focused on enhancing the quality of legal representation in an increasingly competitive marketplace. I've been involved with this program for more than 30 years and am continually impressed with TBLS members' accomplishments," said David Dickson, Chairman of the TBLS Board of Directors.
Michael Busby is a 2002 graduate of South Texas College of Law. Michael Busby Jr. has been a part of the Busby & Associates law firm since 2004 and was licensed by the State Bar of Texas in 2002.
Board Certification is offered in 22 specific areas of law to attorneys. Initial certification is valid for five years. To remain certified attorneys and paralegals must apply for recertification every five years and meet substantial involvement, peer review and continuing legal education requirements for their specialty area.
To learn more about Board Certification or find a certified attorney or paralegal in your area visit http://www.tbls.org.
Mike would like to thank his family, staff, and clients for all of their support over the years. Mike further states that "The thread the holds the tapestry of the universe together is respect and adherence to the law. The law is the greatest unifying and greatest equalizing force is our culture. It makes the rich respect the poor. It allows the powerless to challenge the powerful. The law is symbolized by a blind woman holding both a set of scales and a sword. The law is both a shield and a sword and it the foundation upon which our values stand." Thank you all for your support. I pray and hope our service will continue for years to come.
About TBLS
Texas Board of Legal Specialization (TBLS) is authorized by the Supreme Court of Texas. It certifies attorney in 22 specific areas of law and paralegals in six specific areas. TBLS serves as a resource by listing all certified attorneys and paralegals on their online database. TBLS works to ensure that the citizens of Texas receive the highest quality legal services.