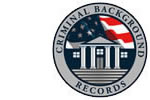 The action by the OPM will immediately impact hiring practice by the federal government and may impact hiring practices for businesses working directly with the federal government.
Waltham, MA (PRWEB) January 11, 2017
Effective January 03, 2017 the Office of Personnel Management will require all hiring agencies within the federal government to alter current policies, specifically to the use of criminal background records and certain financial documents, as utilized in pre-employment background screening. Adam Almeida, President and CEO of CriminalBackgroundRecords.com opines: "The action by the OPM will immediately impact hiring practice by the federal government and may impact hiring practices for businesses working directly with the federal government."
As 2017 begins in earnest new rules will go into effect and impact a wide variety of individuals. Some of these rules have a limited scope while others, such as the new rule by the Office of Personnel Management, will have a broader impact.
From the Federal Times website (FederalTimes.com; Dec. 06, 16):
A new rule by the Office of Personnel Management takes effect Jan. 3, 2017, revising the timing of when a hiring agency can request information related to an applicant for federal employment's past financial difficulties or incarceration.
This rule promoting fair opportunities for experienced applicants from all segments of society seeking federal positions has garnered the support of the American Federation of Government Employees, the largest federal employee union. (1)
Almeida comments: "Ongoing efforts in the area of criminal justice reform by the current administration continue to focus on decreasing barriers to individuals wishing to return to mainstream employment. The new rule by OPM may be a single example but points to the immediate need that all businesses remain current and up-to-date with pre-employment background screening policies. This rule change from OPM highlights this urgent need as any change governing employment screening can cause significant impact on business, both public and private."
From the website for the Connecticut Law Tribune (CTLawTribune.com; Dec. 28, 16):
President Barack Obama's administration continues to make efforts to reform America's criminal justice system by reducing barriers facing people re-entering society from incarceration. (1)
In several states and municipalities so-called "Ban-the-Box" legislation has greatly altered the pre-employment background screening landscape. The question regarding past criminal records has been eliminated or banned, and the question of criminal history is delayed until later in the hiring process after a conditional offer of employment is made to the applicant. Also, businesses and organizations are greatly encouraged to carefully control the specifics of a positions requirement and whether or not a criminal history check would be required for those responsibilities.
Almeida comments: "The new federal ban-the-box rule, combined with current ban-the-box legislation further pushes the private sector to control when and if they review criminal histories for hiring purposes. With this in mind now is the time to review all hiring policies as well as use of criminal records as well as work with a well-qualified third-party pre-employment background screening company. Such a company can conduct criminal background checks on behalf of the employer at the time and circumstance demanded by law.
CriminalBackgroundRecords.com is a third-party background screening company that provides critical information to employers and organizations large and small. With the ability to provide up-to-date information from County Courthouses to accessing the most accurate databases, CriminalBackgroundRecords.com has the information hiring managers demand in order to make an informed decision.
Notes:
(1) federaltimes.com/articles/union-voices-support-for-opm-ban-the-box-rule
(2) ctlawtribune.com/id=1202775651970/In-Support-of-Criminal-Justice-Reform-Efforts?mcode=1202617073650&curindex=0