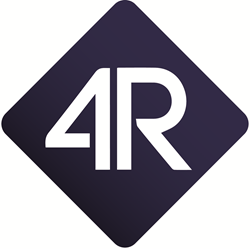 "4R's assortment optimization solution is a retail game changer.... It shows in advance how much profit increase the retailer can expect. We always hit our target, or exceed it." — Mark Garland, Executive Vice President Sales, Marketing & Solutions, 4R
BERWYN, PA (PRWEB) January 11, 2017
4R Systems, Inc., a leading provider of advanced omni retail inventory and supply chain solutions, announced its next generation assortment optimization solution for omni retail chains. The company uses science and technology to help retail chains maximize profit from their omni retail inventory investment.
Many retailers use predictive analytics to determine assortment across their retail chain. 4R's solution uses prescriptive analytics. It uses sophisticated demand decomposition logic based on true demand, not just past sales results. This equips a retailer to identify winning SKUs, prevent negative effects such as cannibalism and halo, as well as correct for stockouts. 4R's prescriptive analytics move beyond showing what happened in the past, and beyond predicting future inventory activity. The solution accurately prescribes what, when, and where each SKU should be in the retail chain. 4R manages over $45 billion in retailers' revenue and creates over 8 billion reorder points annually.
Mark Garland, 4R's Executive Vice President Sales, Marketing & Solutions said, "4R's assortment optimization solution is a retail game changer. Retailers have been pressured to pay exorbitant amounts of money for enterprise solutions with no assurance of increased profit—until now. 4R offers an Inventory Productivity Analysis. It shows in advance how much profit increase the retailer can expect. We always hit our target, or exceed it."
"4R's assortment optimization gives retailers the results they want," added Frank Palazzo, Senior Product Manager for 4R. "Of course this solution solves inventory management challenges, but it doesn't stop there. The end goal is to maximize profit for every SKU in a retail chain, so we crafted a solution that removes the guesswork and delivers more profit."
The solution helps retailers increase profit in these ways:

It identifies winning SKUs, even those not offered in current assortments.
It quantifies the benefits of key merchandising decisions, increasing localization and reducing SKU proliferation. Clients can see in advance the additional profit from increasing the assortment localization and select the level appropriate to its business.
Visualization tools enable clients to control assortment size based on revenue, profit, SKU count, space goals or other business constraints.
It eliminates the need for third party measurement tools by automatically tracking rollout and performance of assortment changes during a pilot test as well as full deployment phases.
It continually monitors category performance to trigger re-assortment if performance lags as well as on a scheduled basis.
When combined with 4R replenishment, 4R's assortment optimization requires no additional data feeds and can calculate the impact of assortment changes on inventory cost.
Like all solutions offered by 4R, assortment optimization is cloud based, requires no capital investment, no additional staff, and minimal IT resources. Deployment and ROI can be realized in a few months, not years!
Retailers can learn more about 4R's Next Generation Assortment Optimization Solution for Retailers at the NRF's Big Show, January 15-17, 2017, at booth 1315. Qualified retailers can obtain a free NRF Expo pass by visiting http://4rsystems.com/nrf/, courtesy of 4R Systems.
About 4R Systems
4R Systems is a leading provider of advanced inventory and supply chain services, which help retailers gain significantly increased profits by optimizing their omnichannel inventory and related supply chain decisions. Founded by supply chain experts from The Wharton School and Harvard Business School, 4R provides capabilities that profit optimize the matching of supply and demand. From initial launch through replenishment to end-of-life for products—ranging from short-lived fashion items to long term staples—4R provides retailers with services that fit their business. Clients using 4R have seen increases in profitability of 1-2 % of sales as a result of higher sales levels on lowered inventory. Call (610) 644-1234 or visit http://www.4rsystems.com.
###
4R Systems Press Contact
John Centofanti
330-333-2738
info[at]creativestreammarketing[dot]com
Fax: 866-748-4042