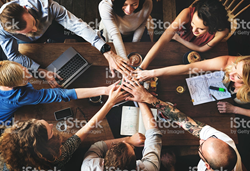 Frankly, left unchecked, most teams are a perfect environment for dysfunction
Santa Monica, CA (PRWEB) January 11, 2017
Lighthouse Consulting Service has introduced a new team-building service for businesses and non-profits that is based on the assessment of work style and personality tests to guide team members on how best to work together.
The Lighthouse TeamView Service™ focuses on closing the communication gaps that frequently exist in teams. Organizations have experienced that when team members communicate better they tend to perform more as a unit rather than a loose group of individuals. As a result, tasks are done with fewer errors; goals achieved more quickly.
"Frankly, left unchecked, most teams are a perfect environment for dysfunction," claims Dana Borowka MA, CEO of Lighthouse Consulting Services. "Business teams consist of diverse cultural and personality types. Each member usually has a different way of communicating; a different preference for receiving information and instructions," Borowka said.
The TeamView Service consists of:
1. An in-depth work style and personality test of each team member,
2. A professional analysis of the test results,
3. Consultation with a company manager to set a strategy for the team in light of the test results,
4. A workshop in which Lighthouse reveals the test results to the team, builds understanding and provides tips and tools for communicating well with each other.
Lighthouse's new service is designed to help any team in any type of organization – private, public, not-for-profit.
The TeamView Service is available to English-speaking organizations around the world. Consultation and workshops can be conducted in-person within Southern California, or remotely outside of that region.
More details of the Lighthouse TeamView team-building service are available online.
About Lighthouse Consulting
Since 1994 Lighthouse Consulting Service s has helped organizations around the world boost the performance of their individuals and teams through precisely matching work style personalities to job requirements, and by implementing performance management best practices.