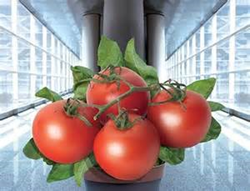 Turf Feeding Systems and HOD Agri are Growing High Yield Food In the Kuwait Desert
Houston, Texas (PRWEB) January 11, 2017
Turf Feeding Systems (TFS) and House of Development Agricultural Contracting Co. (HOD) are creating new high yield food production in Kuwait.
Turf Feeding Systems is building fertigation systems for four large hydroponic houses at the new HOD farm in the Abdali region. The 40 hectare farm will be the most advanced high yield production farm in Kuwait and the dream of Mr. Hamad Al Anjari, the Chairman of HOD.
Mr. Anjari started HOD in 1989 with a dream and vision to bring new agriculture technologies to Kuwait. HOD is now the leader in crop and greenhouse technologies with locations across Kuwait, and Turf Feeding Systems is their strategic partner.
Anjari's leadership has brought engineers and technical people in from around the world to offer services and consulting in agronomy, irrigation, greenhouse design, hydroponics as well as veterinary medicine.
Michael Chaplinsky, President of TFS states, "I have worked around the world for over 25 years and Mr. Anjari has a unique vision and passion to help people, animals and Kuwait. He is growing food as well as growing Kuwait and its people. I am proud to be his partner in business and agriculture."
Chaplinsky continues, "The HOD farm will be the most advanced high yield farm in Kuwait with every irrigation system being feed by fertigation. We already shipped 14 large fertigation systems for their row crops and large greenhouses. The four fertigation systems we are building for their hydroponic houses will complete the order."
Tarek Hanafy, HOD project manager/engineer states, "We are creating a high production food factory with the automation of hydroponics, special irrigation, fertigation and the proper plant nutrients in very drop of water. TFS is a very important and trusted American partner and Michael Chaplinsky has helped us greatly with his many technologies, his passion and big Texas smile."
Chaplinsky concludes, "HOD is my favorite distributor/partner of all worldwide. They have vision, commitment and spirit to be the agriculture leader and actively greening Kuwait."
Bio:
Michael Chaplinsky – President / Founder Turf Feeding Systems
mc(at)turffeeding(dot)com +1 713-849-9040 - Houston, Texas
Turf Feeding Systems - Houston Texas – USA - The world leader in packaged fertigation systems (fertilizer injection into irrigation) for golf, sports fields, landscapes, resorts and agriculture.
Mr. Chaplinsky has worked for over 30 years implementing water efficiency and sustainability into all types of irrigated projects around the world. He speaks at many conferences and lectures on sustainable soils, landscapes, golf and agriculture.
Mr. Chaplinsky has worked with the top scientists and engineers on project that include construction, revegitation, bio-remdiation and beach erosion. He brings technologies and practices together to promote plant and soil health, and create the values and benefits of sustainability.