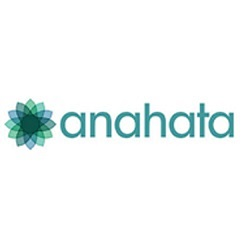 The existing promotion of Indigenous Owned Businesses which was finished on 31st December, 2016 has been extended and now will be applicable till 31st December, 2017.
Melbourne, Australia (PRWEB) January 13, 2017
Anahata, the Australia based software development company offers a 35% discount to Indigenous owned businesses. This exciting deal is valid to users who will sign up before 31st December, 2017.
The existing promotion for Indigenous Owned Businesses to sign up was earlier valid till 31st December, 2016, but now Anahata has extended the offer till 31st December, 2017. This decision of Anahata is a great boon for Indigenous Owned Businesses because this will allow them to undergo a significant transition to a position of strength. However, they need to sign up within this year to avail this offer.
Indigenously Owned Businesses are known to employ more than thirty times the proportion of indigenous people than other businesses do. Noting this, Anahata decided to extend the date for the businesses to sign up. By doing so, even the small scale businesses will not only find a great scope to expand their business but will also find it affordable to do it with effective means.
All Indigenous Owned businesses signing up with Anahata will enjoy this concessions for all their software services, until the end of this new 2017 year. The service includes about eight hours of absolutely free assessment for the firms. Besides, deploying customised Oracle and Java applications in businesses will help to scale profit margins significantly. Anahata is known for helping companies incubate through the development of customised solutions, widely acknowledged as superior.
Acknowledging the role of indigenous owned businesses, Pablo Rodriguez, the director of the Oracle Java Specialized Gold Partner has said, "This discount is all about making our services easily accessible to Indigenous Owned Businesses."
All the owners of indigenous businesses should now get ready to avail this extended special offer of concession on software services. The one year validity of discounts will help businesses undergo a significant transition to a position of strength. For more information visit the website http://www.anahata.net.au/ and contact them today!
About The Company:
Anahata Technologies Pty Ltd is an Australian privately owned software development company with presence in Perth and Melbourne and specializing in the analysis, design, implementation and support of cost-effective, custom built software applications. The company was founded in Western Australia in 2010 by Pablo Rodriguez Pina. The company is Oracle Java Specialized Gold Partner and delivers custom software solutions based on Oracle Technology, such as Java, Java Enterprise Edition, MySQL or Oracle Database.