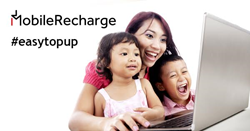 It works perfectly, helping me connect with my family around the globe. (Leabert Ms on Trustpilot.com)
Atlanta, Georgia (PRWEB) January 13, 2017
MobileRecharge.com, the platform dedicated to expats and travelers worldwide, including the 4+ million Kazakhstanis in the diaspora, optimized their website to facilitate top ups of Altel, Activ, Beeline, Kcell and Tele2 mobiles in Kazakhstan. The mobile credit ordered on MobileRecharge.com gets to Kazakhstan instantly. It can be then used according to the Terms and Conditions of the local operator in Kazakhstan. No contract is needed, and the online form can be filled in by anyone in seconds: https://kazakhstan.mobilerecharge.com/buy/mobile_recharge
Kcell, the most popular operator in Kazakhstan is now ready to receive mobile credit from anyone in the diaspora via MobileRecharge.com, no matter where they live. Besides Kcell, MobileRecharge.com has recently activated Altel on the website, as well as tested and reactivated Activ, Beeline and Tele2. MobileRecharge.com can now support successful credit transfers to all operators in Kazakhstan.
MobileRecharge.com addresses any of the 4 million migrants from Kazakhstan living in Europe, Russia, United States and Canada, since any currency is accepted and no contract is needed. Most of these have families back home in Kazakhstan and the website supports credit transfers from anywhere in the world.
According to the online report of the International Organization for Migration (IOM-OM), dated 2015, there have been 4,075,738 citizens of Kazakhstan living outside their origin country. Most of them were registered in Russia (over 2,500,000), Germany (over 1 million), and other parts of Europe. But strong ethnic communities of Kazakhstan citizens also live in the USA and Canada. Over 10,000 live in Canada and over 25,300 live in the United States.
Mobile top ups to Kazakhstan apply the lowest fees on the global market and are instant, no matter the country where the sender lives. It only takes seconds to complete the online form with few necessary details of the cell phone and operator in Kazakhstan. The credit gets to the destination immediately.
Altel and Kcell are the newly added networks for top ups to mobiles in Kazakhstan on MobileRecharge.com. Other networks in Kazakhstan ready to receive mobile top ups from abroad via MobileRecharge.com are: Beeline, Activ, Tele2.
Payment is very flexible too. All bank account currencies are accepted, and in terms of payment method all major cards and PayPal accounts are compatible with MobileRecharge.com.
Those who are old or who have tested the service talk about the high security of MobileRecharge.com on Trustpilot as well as other review platforms. The label on the website "Verified and Secured" confirms the high level of protection filters set by the technical and financial team of MobileRecharge.com.
At the moment, MobileRecharge.com supports international top ups of Beeline, Activ, Kcell, Tele2 and Altel mobiles in Kazakhstan. Yet, more operators will be introduced in the future to satisfy all customer needs.
MobileRecharge.com, that conducted this in-house study, is known for several advantages on review platforms like Trustpilot.com:

No contract is needed to use the service
The top up service is built to be flexible
There are daily promotions
Facebook giveaways are something common: https://www.facebook.com/MobileRecharge.Fan/
Holiday offers are inevitable
Immediate customer support 24/7 is offered in Spanish, English and other international languages
All transactions are available in one's account at any time
There are no hidden fees
The services applies the lowest processing fee on the global market
Safety of transaction is guaranteed by the certifications on the website: Verified & Secured, Trustwave, etc.
Transparency of communication with customers is part of their policy; the service is certified by BBB and Truste
Video tutorials are available on YouTube and in one's account to support independent mobile top ups.
MobileRecharge.com is a website dedicated to expats worldwide, travellers or professionals who live abroad temporarily, or independent mobile top uppers. MobileRecharge.com is also the initiator of the first World Top Up Day in history, dedicated to top up givers worldwide as a generous social category. The website is a brand of KeepCalling, with more than 10 years of experience on the global market. The mother company is a telecommunications business registered in 2002 in the USA, listed by Inc 5000 as one of the fastest growing companies in the USA for 5 consecutive years. Presently, KeepCalling provides its services to hundreds of thousands of consumers, with a focus on customer satisfaction.