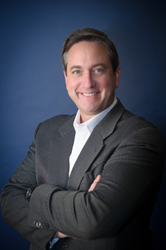 The idea of a truly 'Intelligent' Contact Center is becoming a reality with the introduction of enterprise-level business intelligence.
San Diego, CA (PRWEB) January 12, 2017
NobelBiz, the contact center solutions arm of the global telco Nobel, today announced a set of modular products and services designed to transform today's enterprise and BPO customer interaction centers into sophisticated, highly Intelligent Contact Centers which feed critical business insight to the entire organization to accelerate growth and minimize risk. According to a recent Aberdeen report on Intelligent Contact Centers by Omer Minkara (August 2016), "The contact center is the nerve center of the business," and "You need an intelligent contact center to succeed." Furthermore, Minkara reports that Intelligent Contact Centers have 7.1 percent higher annual company revenue than standard call centers.
NobelBiz's Intelligent Contact Center suite of modular solutions includes:

Customer service – NobelBiz Cloud Contact Center is a full cloud solution offering the following capabilities: carrier-level call routing, ACD, IVR, campaign management, database management, outbound predictive dialing, unified agent desktop, scripting and workflow tools, call recording, quality assurance and more.
Business intelligence – NobelBiz VitalSigns® enterprise-class business intelligence software designed specifically for complex, multi-site contact centers, which aggregates and normalizes any type of data from any source possible for the contact center, including ACD, PBX, call recording, CRM, HR, ERP, email, chat, Financial systems and more.
Sales conversion – NobelBiz LocalTouch® outbound calling software presents a number to a called party which is more familiar to them. This software consistently increases contact rates by 30 percent or more.
Compliance – NobelBiz Shield suite of compliance software provides a safety net for regulation at the carrier level by enforcing any state calling restrictions, as well as preventing violations around cell phone calling, time zones and calling frequency.
"The traditional call center is now taking a giant leap forward in terms of its role as a critical asset to the larger enterprise," said Phil Grudzinski, President of NobelBiz. "This idea of a truly 'Intelligent' Contact Center is becoming a reality with the introduction of enterprise-level business intelligence, which brings newfound, unheralded capabilities to the contact center. Now, the data analytical power only Fortune 500 companies have enjoyed is for the first time available to contact centers. This evolution stands to change everything."
About NobelBiz
NobelBiz arms multi-site contact centers and BPOs with unprecedented big-data business intelligence, compliance, and sales conversion capabilities. We offer the most affordable telco services, comprehensive cloud customer engagement software, and the world's most sophisticated and granular multi-tenant call routing and business reporting - which aggregates and analyzes data from ANY source. All solutions are easy to use and modular, and customers pay only for features they need.