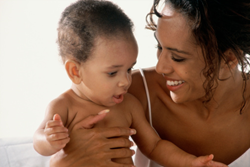 Asheville, NC (PRWEB) January 12, 2017
Women's preventative care through the Affordable Care Act (or ACA) is on the chopping block as we speak. Currently, women are guaranteed to receive screenings for breast cancer, cervical cancer, and a number of other conditions through their insurance under a set of guidelines within the ACA. Additionally, pregnant and new mothers are covered for services such as breastfeeding support and screening for gestational diabetes, anemia, and Rh incompatibility. If these preventative care requirements are eliminated, millions of women and families will lose access to the care and services they need.
To this end, Aeroflow Healthcare's Social Media Associate, Meghan Bausone, has created a petition to keep breastfeeding support as a women's preventative care guideline available through the ACA. This petition is fitting with the Aeroflow's mission - "Ensuring quality care from the first breath of life to the last; we will be there every step of the way." Aeroflow Healthcare, a medical equipment provider based out of Asheville NC, fully supports continuation of these preventative care rights. Through the Aeroflow Mom & Baby division, Aeroflow provides lactation support, breast pumps and pumping supplies, and assists women in having a successful breastfeeding experience.
Replacement insurance plans may still include preventative care in bits and pieces, but the most vulnerable populations — young mothers and the children they support — will likely be the hardest hit by elimination of these guidelines. In particular, the elimination of breastfeeding support, including coverage of lactation consultants and breast pumps, would be devastating. Breastfeeding strengthens immunities and provides long-term benefits including a reduced risk of diabetes, asthma, and childhood obesity.
On top of all this, breast milk is free, and saves working families from the burden of paying for formula: a cost that can add up to over $2,000 per year. An estimated 89% of women ages 19–64 benefit from a health insurance plan that includes these preventative health measures, which in total reaches up to 98 million Americans.
The pressure to return to work after a new baby arrives is enough for many mothers to throw in the towel on nursing. Breast pumps can be prohibitively expensive for low-income families, and without a reliable pump, the potential for returning to work and continuing to breastfeed is very low. Not being able to afford a breast pump adds more stress to an already difficult season of change and weakens the confidence of parents who only want the best for their children.
Working families are the backbone of our economy, and if we don't protect the health of our mothers and children, our country will suffer greatly. With all the challenges new parents currently face, this is not the time to create more obstacles.
Show your support by signing the petition below and by calling your Senators and Representatives now to inform them of your concern.
https://www.change.org/p/health-protect-breast-milk-as-a-human-right
Aeroflow Healthcare is a Durable Medical Equipment (DME) provider headquartered in Asheville NC, with service nationwide. The Aeroflow Mom & Baby Division specializes in providing breastfeeding support services to pregnant and nursing women, including helping them to qualify for a breast pump through insurance. To learn more about Aeroflow Breastpumps, visit http://www.breastpumps.aeroflowinc.com or call (844) 867-9890.