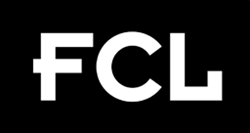 "The print industry is increasingly having a more difficult time covering its cost of capital, we are fortunate to have earned the loyalty of clients who help to support our continued growth" - CFO Mike McGuire
Harwood Heights, Illinois (PRWEB) January 12, 2017
FCL Graphics, Inc., a $ 40,000,000 direct mail solutions and commercial print provider located in the metro-Chicago area, has expanded several offerings in their off line finishing manufacturing platform by adding one 45" guillotine cutter, two MBO continuous feed folders, and one high speed Heidelberg saddle stitcher.
Lou Tazioli, CEO of FCL Graphics explains, "The strategic decision to expand our bindery capacity follows a year of tremendous growth at FCL Graphics in our catalog and booklet division. We needed to make these equipment purchases to service our client's expanding print requirements and continue in our pledge to exceed their expectations on scheduling flexibility and turn time."
FCL Graphics continues to expand product offerings and utilization of capacity in an otherwise constricting commercial print and direct mail industry. CFO Mike McGuire adds, "the print industry is increasingly having a more difficult time covering its cost of capital, we are fortunate to have earned the loyalty of clients who help to support our continued growth."
FCL Graphics offers a complete line of G7 master printer certified production platforms, "under one roof", that provide them with a defensible competitive edge in the marketplace; on demand digital print, sheet-fed offset, half-web offset, mini-web offset, and full web offset printing presses. FCL Graphics is a full service USPS detached mail unit (DMU) with on site mail verification. Look for more strategic additions to the FCL Graphics suite of equipment in the coming year.
Visit our website for a commercial print quote or to receive a free evaluation from a digital and print marketing solutions expert.
# # #
FCL Graphics, Inc. is a direct marketing and campaign management company that offers diverse print solutions across the entire continuum of a client's evolving marketing needs. We deliver an integrated marketing services offering, coupled with mature digital solutions, complimented by robust core print capability.