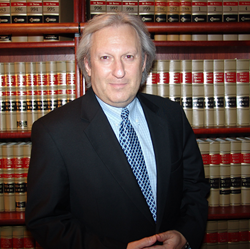 Houston, TX (PRWEB) January 11, 2017
Industry publication, Captive Review, today announced honors for Capstone and its CEO and General Counsel, Stewart A. Feldman, for their work in the captive insurance industry.
Earning a spot on its 2016 Enterprise Risk Captive (ERC) Pioneers List for the second time, Feldman received recognition for being one of the top 20 U.S. persons involved with mid-market captive insurance.
"I am honored to receive this recognition once again by Captive Review with my inclusion onto its Enterprise Risk Captive - Pioneers List," said Feldman. "This recognition is a testament to the ongoing commitment that Capstone and The Feldman Law Firm LLP have to our clients -- providing industry-leading, comprehensive captive planning services. As we enter into 2017, Capstone and the Firm will continue to offer high quality, turnkey planning, encompassing insurance, accounting, tax and legal representation for captive clients. I want to thank Team Capstone, headed by Charles B. Earls III, its President and by its VP-Operations, Megan M. Brooks, for their ongoing commitment to excellent client service, as well as the contribution of our law firm's attorneys, particularly tax lawyer Logan Gremillion, senior tax attorney, Steve D. Cohen, head of our law firm's tax department; and senior corporate lawyer, Michael T. Kelly, in making this recognition possible."
Mr. Feldman has been the chief executive officer of Capstone Associated Services, Ltd. for over 19 years. Under his leadership, in collaboration with The Feldman Law Firm LLP, Capstone has formed over 200 separate and distinct captive insurance companies (exclusive of cell and series arrangements), for business owners nationwide. The Firm has also led more than 55 tax controversies to successful conclusions, which include three tax court cases. They are among the leaders in identifying industry issues, including those imposed by the 2010 Dodd Frank Act, and more recently have called industry attention to the many impaired "LLC-type" cell and series arrangements.
Feldman draws upon a strong tax, financial, and accounting background, dating back to a career in public accounting in the 1970s following his completion of graduate business school. Mr. Feldman brings 30+ years of experience on the substantive business side of transactions along with the perspective offered as an attorney and as a former practicing CPA.
Stewart A. Feldman earned a position on the ERC Pioneers List in 2015 as well as the 26th worldwide position on the publication's Power 50 List in 2014.
About Capstone
Capstone Associated Services, Ltd. is among the most integrated and largest outsourced providers of captive insurance services for the middle market. In association with The Feldman Law Firm LLP (http://www.FeldLaw.com), Capstone administers property & casualty insurance companies that provide alternative risk financing services throughout the U.S. Now in its 19th year, Capstone provides turnkey services usually under a joint engagement with its affiliated law firm to manufacturers, distributors, and professional organizations.
Capstone's staff of insurance professionals includes Chartered Property & Casualty Underwriters, Associates in Risk Management, accountants and administrators, in addition to the affiliated The Feldman Law Firm LLP's tax, corporate, financing and regulatory lawyers, and outside CPAs, risk managers, property & casualty professionals, and actuaries. Together, this team offers middle market companies the most comprehensive risk planning solution available. Today, captives are the premier risk management and risk-financing tool for qualified middle market companies.
To learn more about how alternative risk planning and captive insurance can protect your business from uninsured risks, please visit us at http://www.CapstoneAssociated.com or contact us at 800.500.3190.
NOTICE: To the extent this communication contains any statement of tax advice, such statement is not intended or written to be used, and cannot be used, by any person for the purpose of, or as the basis for, avoiding tax penalties that may be imposed by the Internal Revenue Service. Unless expressly stated otherwise in writing, this communication is not intended to be used, and cannot be used, for the purpose of promoting, marketing, or recommending to another party any matter addressed in this communication.