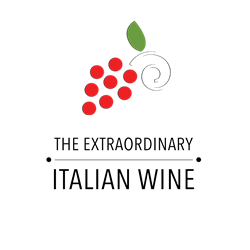 New York, NY (PRWEB) January 12, 2017
VINO, the premier Italian wine event held in the U.S. organized by the Italian Trade Commission, returns to New York City in a sleek new format for its 6th edition. At the stunning Spring Studios in downtown Manhattan, industry professionals will have the opportunity to taste hundreds of exceptional Italian wines during this day-long event. VINO 2017 will feature thought-provoking seminars, a grand tasting, and a press conference. Attendees will meet vintners from one of the world's most esteemed wine-producing countries and taste the finest wines from tip to toe of the boot. Three tasting seminars will feature leading sommeliers, retailers and other industry luminaries. This event is exclusively for wine industry professionals and media.
WHAT: VINO 2017, an Extraordinary Italian Wine Grand Tasting, Seminar Series, and Press Conference. Exclusively for Trade and Media
WHEN: Monday, February 6, 2017 | 9:30am – 4:30pm
WHERE: Spring Studios - 50 Varick Street, New York City
MORE: https://extraordinaryitalianwine.us/ Seminar details to follow soon.
About the Italian Trade Commission
Since 1926, the Italian Trade Commission, with offices worldwide, has been the Italian government agency entrusted with the mission of promoting trade between Italian companies and foreign markets. The Food and Wine department, based in New York City, works on increasing the awareness of the Italian products in the U.S. by being the point of reference for trade and press and promoting the wines through educational events, informational materials, special events and promotions. Visit us online at http://www.italtrade.com/countries/americas/usa/newyork.htm
Connect on Social Media
Facebook: https://www.facebook.com/ItalianWinesUSA/
Twitter: https://twitter.com/ItalianWinesUSA/
Instagram: https://www.instagram.com/italianwinesusa/