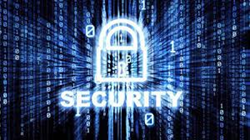 "Your privacy is the cost of free Internet Services".
(PRWEB) January 16, 2017
Dooth, Inc. a Silicon Valley startup just launched a private Internet platform that extends the public internet to enable privacy and security on the internet to consumers and businesses.
Dooth is first of its kind- a private internet platform. Online activities performed on the Dooth platform are private, encrypted, and secure. No one else reads online content other than the sender and the recipient. There are no security breaches, no invasion of privacy and more importantly no one reads, tracks or profiles the user!
Dooth guards online activities to protect emails, instant messages, shared documents, web site visits and online searches from prying eyes.
Dooth does not commercialize user data or online behavior to support its business.
Dooth, Private Internet is offering their platform to privacy and security conscious small businesses as well as individuals for no cost. Services in the first version include secured task manager, secure instant messaging, notepads, encrypted and secured email service, secure file sharing services, online file storage and a full collaboration suite. With growing concern over how companies are monitoring and commercializing our web presence there is a higher demand for privacy and protecting data while still enjoying the more convenient ways of sharing info and communicating online with others.
"Consumers are unaware-- online activities can be kept private at no cost while enjoying the public internet. Public internet is largely free! Companies generate money through target marketing consumers' online behavior and online contents.
A person's entire life is online—family, business, friends, resume, interests, opinions and others. All these online activities combined perhaps reflect a person's true personality more than they want it to. We forget, forgive a person's acts --renew someone's life, but internet footprints are permanent and could affect getting jobs, loans, dating, college applications, etc.
Consumer's today use internet's no cost services at the cost of personal privacy. Businesses surrender their confidential and sensitive data in exchange for no cost services.
Websites prompt users for sensitive information such as name, date of birth, email address, home address, phone number and more just for free stuff. It's understandable that more information is needed due to the fact that you have to distinguish from one customers to another but then who exactly has access to that info and how is it put to use?" questions Vinod Nair, the founder of Dooth.
"Don't get me wrong, this isn't about NSA surveillance. Government in the interest of national security must have the discretion to do whatever it takes to protect us!" The notion set by many privacy advocates-- that government is trying to learn "everything about everyone" is misleading and false. Government agencies have no interest in us as-- we are useless haystack if we have nothing to hide or have no malicious intent. Government agencies eliminate us by through a weeding process looking for suspects. As rightly pointed by the NSA's director, Gen. Keith B. Alexander--"You need the haystack to find the needle."
HIPAA, GLBA, FERP, SOX, PCI and other compliance's require safe storage, and privacy of confidential client information enforcing businesses to take steps to safeguard information. Storing this sensitive information on low or no cost servers that reads data for targeted marketing could be a compliance issue and would be hard to defend. Dooth provides a cost effective alternative to many zero cost service without jeopardizing the privacy of your business and its clients.
For more details please visit: https://www.dooth.com/