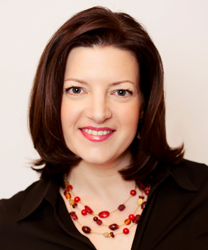 DOYLESTOWN, Pa. (PRWEB) January 13, 2017
Laura Powers, Chief Marketing Officer of Furia Rubel Communications Inc., has been elected to serve on the board of directors of the Legal Marketing Association's (LMA) Northeast region effective Jan. 1, 2017.
The Legal Marketing Association is a network of professionals that enables members to share and exchange information related to best practices for marketing in the legal industry. LMA Northeast recently was formed by combining LMA chapters from several states into one regional group incorporating all states from New England to Delaware while also including Puerto Rico and the Virgin Islands.
"LMA is a great resource for marketing professionals and marketing students working in the legal industry," said Powers. "This reorganization enables LMA leadership to deliver dynamic professional development resources to legal marketing professionals in the northeast, and I am honored to have been chosen to help guide the organization on its path to continued success."
The new regional structure of the Legal Market Association centralizes the organization's business functions and increases collaboration between headquarters and the regional groups. Regionalization provides the organization's members more networking and education opportunities, while minimizing the administrative burden for management.
Powers previously served four years on the Board of Directors for LMA's Metropolitan Philadelphia Chapter and was responsible for the chapter's email and event communications. She also serves on the LMA National Technology Committee.
Powers is a communications executive with more than 25 years of experience in developing and executing strategic marketing campaigns. Her many accomplishments include receiving prestigious Summit Creative Awards from Summit International Awards (SIA), multiple Philadelphia PRSA Pepperpot awards, numerous Web Marketing Association awards, a Communicator Award of Excellence from the International Academy of Visual Arts, a Golden Web Award from the International Association of Web Masters and Designers, and the Web Marketing Association's Web Legal Standard of Excellence Award. Powers also provides dynamic presentations for professional audiences on integrated marketing, corporate identity design, strategic branding, and best practices for web, digital, and social media.
Furia Rubel Communications, Inc. is an integrated and strategic marketing and public relations agency based in Bucks County, Pa. The certified woman-owned agency provides strategic planning, marketing, public relations, media relations, graphic design, digital and interactive strategy, website design, blog production and social media services to a wide array of professional clients. Furia Rubel represents law firms, technology companies, educational organizations, accounting firms, nonprofits, municipalities, manufacturing, behavioral health and elder care organizations. For more information, visit http://www.furiarubel.com, follow on Twitter at @FuriaRubel or subscribe to the blog at ThePRLawyer.com.
###