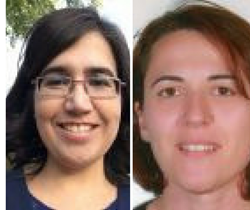 Yorba Linda, Ca (PRWEB) January 12, 2017
The demand for low-cost, disposable devices with short response times capable of performing routine electrochemical biosensing has increased dramatically. Primarily driven by the medical diagnosis and food fields, disposable screen-printed electrodes provide fast, sensitive detection and quantification of various analytes in complex samples.
Screen-printed electrodes (SPEs) are preferable over other types of electrodes for these applications as they can be fabricated from several different materials, made in diverse geometries and multiplexed formats and offer the possibility for mass production at a low fabrication cost. In addition, the small size of these electrodes enables a very small volume of sample to be used for analysis. The planar shape of SPEs facilitates the incorporation of magnetic bioconjugates by simple attraction using a magnet positioned under the electrode.
In this webinar, sponsored by Metrohm, attendees will learn from case studies and demonstrations on SPEs-based electrochemical biosensors for the rapid, sensitive and selective biosensing of analytes in food and clinical samples.
They will learn about the simultaneous detection of multiple components such as adulterants and allergens in food samples as well as the analysis of cancer reporters in the clinical lab. Participant will learn more on drug discovery research and other applications, as well as learn how to choose the right SPE electrodes and potentiostats for your application needs
Dr. Susana Campuzano, assistant professor at the Analytical Chemistry Department of the Chemistry Faculty of the Universidad Complutense de Madrid, and Dr. Laura Fernández Llano, product manager at DropSens, will be the speakers for this webinar.
Campuzano received her doctorate in analytical chemistry from the Universidad Complutense de Madrid. Since 2005 she has worked as an assistant professor at the Analytical Chemistry Department of the Chemistry Faculty of the Universidad Complutense de Madrid and belongs to the Electroanalysis and Electrochemical Biosensors Research Group headed by Prof. José Manuel Pingarrón.
Fernández Llano was trained in the Electroanalysis Group of the University of Oviedo obtaining her European doctorate in 2008. She then performed research internships in Turin University in Italy, developing molecular imprinted polymers for chromatographic analysis and at Karl-Franzenz University in Austria, developing screen-printed electrodes and their application on (bio)sensors development.
LabRoots will host the webinar on January 26, 2017, beginning at 8:00 a.m. PT, 11:00 a.m. ET. To read more about this event, learn more about P.A.C.E and Florida Continuing Education credits available, or to register for free, click here.
About Metrohm
Metrohm is one of the world's most trusted manufacturers of high-precision instruments for chemical analysis. Metrohm was founded in 1943 by engineer Bertold Suhner in Herisau, Switzerland.
Today, we are present in more than 80 countries with our own subsidiaries and exclusive distributors. Metrohm Group also includes Metrohm Applikon and Metrohm Autolab, manufacturers of online analyzers and instruments for electrochemical research, respectively.
About LabRoots
LabRoots is the leading scientific social networking website and producer of educational virtual events and webinars. Contributing to the advancement of science through content sharing capabilities, LabRoots is a powerful advocate in amplifying global networks and communities. Founded in 2008, LabRoots emphasizes digital innovation in scientific collaboration and learning, and is a primary source for current scientific news, webinars, virtual conferences, and more. LabRoots has grown into the world's largest series of virtual events within the Life Sciences and Clinical Diagnostics community.