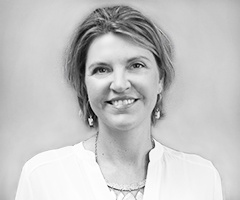 We love the vision and capability Molly brings to her new executive role.
Castle Rock, Colorado (PRWEB) January 13, 2017
Intterra, a leading public safety technology company, is pleased to announce Molly Hausmann as its new Chief Operating Officer.
Hausmann has been the Portfolio Operations Manager since November 2015 and as the Deputy of Operations, has led the team during a period of rapid growth in terms of staff, clients, and capabilities.
Announcing the new appointment, Intterra's Chairman Kate Dargan says, "For every software company, the right COO is critical. That we have such an excellent woman to lead our team internally demonstrates that technical skills, leadership, and diversity are realistic goals for technology companies. We love the vision and capability Molly brings to her new executive role."
Prior to joining Intterra, Hausmann served in leadership positions at OppenheimerFunds including Assistant Vice President, Product Owner, and Senior Project Manager. She also spent several years as senior consultant for Point B and Accenture. Throughout her career, Molly has succeeded in adapting traditional business and technology approaches into modern, agile-based structures. Throughout her various roles in project ownership, business unit oversight or vendor management, her leadership and energy has been the key to enabling her teams to grow and succeed.
Upon accepting her new assignment, Hausmann says "I am fortunate to have landed at Intterra. Being a part of a dynamic, forward-thinking team and delivering software that matters for public safety is certainly a fulfilling step in my career. We have an amazing group of clients and partners and I am excited to join the executive team and continue to lead the operations forward."
To learn about Intterra's flagship product, SituationAnalyst, visit http://www.intterragroup.com/situationanalyst.
Intterra is a privately held software company that provides leading-edge SA and Analytics to emergency responders. Its core business is a SaaS integration platform of real-time data that creates maps, analytics, emergency incident collaboration and shared information.