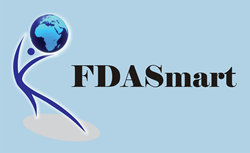 Amawalk, NY (PRWEB) January 16, 2017
Appellate Court of New Jersey approved and released for New Jersey laws precedential publication its decision on the appeal filed by India-based Dishman Pharmaceutical & Chemical Ltd. company (DPCL) for its motion to dismiss FDASmart's lawsuit of breach of contract against DPCL and one of its Dishman Group's 100% wholly owned New Jersey-based subsidiary Dishman USA located in New Jersey, a co-defendant in the lawsuit. (SUPERIOR COURT OF NEW JERSEY, APPELLATE DIVISION DOCKET NO. A-2800-15T3)
The lawsuit alleges that Dishman Group entered into an exclusive agreement with FDASmart to facilitate the sale of its Shanghai, China active pharmaceutical ingredient manufacturing facility valued in the millions of US dollars, located at the Shanghai Chemical Industrial Park complex. Dishman Group is comprised of DPCL (Dishman Pharmaceuticals & Pvt. Ltd) parent company and its subsidiaries globally including the co-defendant Dishman USA.
FDASmart alleges that Dishman Group breached that contract by failing to pay for services rendered and by sabotaging FDASmart's efforts to sell the facility and collect a potential sale success fee. FDASmart also alleges that the Dishman Group breached its covenant of good faith and fair dealing and unjustly enriched itself.
FDASmart filed its complaint and pleading December 2013 in New Jersey stating that it was owed $40,000 USD by Dishman Group after the contract was allegedly breached, with additional damages of more than $140,000 USD from unjust enrichment, and further damages of $900,000 USD from DPCL's alleged actions in frustrating FDASmart's China plant sales efforts with possible buyers before the disputed date of the MOU expiration.
The MOU/contract was signed by FDASmart's CEO, Ram Balani, and Dishman Group's Managing Director and Chairman, Mr. Janmejay (Jay) Vyas, along with a third party which DPCL unilaterally chose to terminate for its own reasons, independent of FDASmart's involvement.
Dishman USA, the New Jersey co-defendant named in the FDASmart lawsuit, whose place of incorporation and place of business are both in the State of New Jersey, was bound by the MOU contract formation contemplated in India, and its participation in the execution of the MOU. Dishman USA is a 100% wholly owned member company of the Dishman Group of companies. Per Dishman USA's New Jersey corporate registration, Mr. Jay Vyas, MD of Dishman Group serves as the President and sole Director & Board member of New Jersey Dishman USA.
The Appellate Court confirmed the Middlesex County Trial Court Judge Vincent Leblon's October 28th, 2016 opinion that Dishman USA is subject to personal jurisdiction in Middlesex County Superior court, where FDASmart filed its lawsuit, where Dishman USA is deemed 'at-home'.
The Appellate Court did not agree with the Trial Court's finding that India-based DPCL is subject to general jurisdiction in New Jersey under the 'alter-ego' theory. It opined that jurisdiction on DPCL is not retained, but however remanded the case to the Trial Court for further consideration on merits with the subsidiary Dishman USA, a co-defendant in the lawsuit. The case proceeds to trial by jury in New Jersey with FDASmart's arguments of imposing general jurisdiction on DPCL in New Jersey from an 'agency theory' survives, and surviving appeal since that argument was not considered nor ruled against in the Appellate decision. FDASmart will argue DPCL jurisdiction with 'agency theory' at trial.
Under the terms of the MOU, which DPCL's Managing Director, Mr. Jay Vyas signed on behalf of the Dishman Group umbrella of companies (Dishman Group includes parent DPCL and its subsidiaries, including Dishman USA), the Court opined that FDASmart had stated a valid and legally actionable claim since Dishman USA was bound by the signed contract MOU.
The Appellate Court's December 29th, 2016 approved for publication ruling opined as follows:
"In addressing Dishman USA's contention on appeal that the complaint against it should have been dismissed for a failure to state a claim, we are satisfied that the trial judge provided sufficient reasoning in his denial of the Rule 4:6-2 motion. The judge properly viewed all inferences in plaintiff's favor and found that DPCL's managing director's signature on the MOU for the contracting party Dishman Group was sufficient to glean an intent to bind all of DPCL's subsidiaries including Dishman USA."
FDASmart will name several key officers of DPCL including Dishman Group's MD Mr. Jay Vyas, Dishman USA senior staff in New Jersey and third parties, leads & referral sources as witnesses in its upcoming trial in New Jersey. Mr. Jay Vyas serves as Dishman USA's President, Board of Director (Sole member) and on-record with its New Jersey filed corporate registrations as Dishman USA's 100% share owner.
For further information on this lawsuit or to request a copy of the New Jersey Appellate Court's December 29th, 2017 opinion approved for publication (Appellate Division) or the Trial Court's (Law Division) opinion, please contact:
Ram Balani, CEO
FDASmart Inc.
Email: rbalani(at)fdasmart(dot)com
Phone: +1 516 515 9642 Twitter: @RJBalani