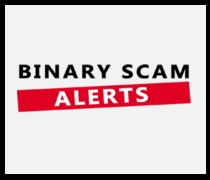 BinaryScamAlerts.com, Best Binary Options Reviews Site
Nicosia, Cyprus (PRWEB) January 16, 2017
BinaryScamAlerts.com, the leading binary options software reviews site is now offering its members and subscribers a new service designed to speed up the withdrawal process and reduce the waiting time imposed on day traders.
Binary options are considered to be a high risk high reward type of trading instrument and attracts a broad selection of traders from across the world. Many traders entering the world on online trading find themselves clueless when it comes to dealing with broker withdrawal policies and that is when Binary Scam Alerts steps in.
The service is free of charge and simply requires traders to fill out a certain form. When the details are uploaded an email is automatically sent to the Binary Scam Alerts help desk and then properly forwarded to the relevant broker.
It's worth noting that over 100 happy traders have already used this service and keep coming back since it has proven itself to be an invaluable tool. BinaryScamAlerts.com is a leading innovator in customer-service technology designed to ease and simplify the the trading process as well as bureaucracies imposed by brokers.