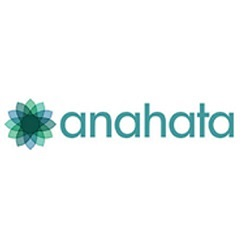 Avail this offer and be a part of this noble cause this year. The Doors open for New Year's special offer at the head office of the company.
Melbourne, Australia (PRWEB) January 13, 2017
Anahata, the Australia based software development company comes up with an exciting offer to celebrate this New Year. For their existing customers, suppliers or staff members a delicious meal of "Spanish Paelle" will be served, regardless the amount of purchase –this tempting offer will be valid all throughout this year i.e. 31st December, 2017.
Anahata, a software development company based in Western Australia, yet again surprises their customers, suppliers and staff members by unveiling an exciting offer. With their head office located at 1275, Wedgetail Circle Parkerville, the company is all set to offer a wholesome and mouth-watering meal of vegetarian Paella, regardless of the purchase amount paid by the buyers. This tempting New Year offer will remain valid all throughout the year, to keep the zeal to do something "new." Buyers can also avail the exciting offer during weekends on request.
The decision to make such exclusive offer of "vegetarian Paella" to their buyers throughout the year is a pleasure for the company. Celebrating the completion of six successful years in providing software development services encourages the company to come up with ideas to strengthen a healthy relationship with their clientele.
Anahata leaves no stone unturned to satisfy their customers. At the cost of every penny they have earned through their hard work and dedication, they have come up with a noble cause to offer a meal.This commendable effort to grow their business will never go unnoticed and with every prosperous step to the next year, the company looks forward to celebrating their 7th anniversary in a very special way.
Anahata, one of the well-known Oracle Java Specialized Partners is a reliable software development company in Australia. They provide software development services in Sydney from Oracle Java Certified Software Engineers. The company aims to grow their business with dedication and offering the best software development service.
Avail this offer and be a part of this noble cause this year. The Doors open for New Year's special offer at the head office of the company (1275 Wedgetail Circle Parkerville). For more information you can contact them at: 08 6467 0324
About The Company:
Anahata Technologies Pty Ltd is an Australian privately owned software development company with presence in Perth and Melbourne and specializing in the analysis, design, implementation and support of cost-effective, custom built software applications. The company was founded in Western Australia in 2010 by Pablo Rodriguez Pina. The company is Oracle Java Specialized Gold Partner and delivers custom software solutions based on Oracle Technology, such as Java, Java Enterprise Edition, MySQL or Oracle Database.