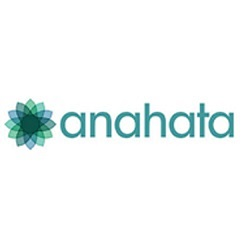 If you are looking forward to employ the services of a good software development company in Sydney, make sure to visit Anahata
(PRWEB) January 13, 2017
Anahata, a reputable software development service company in Australia feels proud to announce the expansion of its services in Sydney by opening its office in the capital city. The company has been providing various innovative solution to their clients for the past 6 years.
Anahata is an Australian Software Development company founded in 2010. By now they have expanded their business in the commercial cities of Perth and Melbourne and aim to venture with their business in the capital city of Sydney.
With the intent to venture into other ranges of software development services including IT staff provisioning, business process improvement, enterprise software development and developing public cloud solutions; Anahata is all set to come up with their new office at Unit 13, 171 Power Street, Glendenning, NSW 2761, Sydney. This will be a great scope for companies in the city to have easy access to one of the best software development company. For, Anahata assures to provide a high level of expertise in Oracle Java, JavaFX, Java EE, Linux and SQL databases, with their team of certified experts.
In Sydney, Anahata looks forward to provide a wide range of support and maintenance plans with different response times besides software development services. With such plans the company will now be a support for small, medium and 24x7 enterprise business systems, thus ensuring maximum availability of networks, devices and applications.
If you are looking forward to employ the services of a good software development company in Sydney, make sure to visit Anahata. They have always given their clients the best possible outcomes in the required time frame. For details about the services of Anahata, you can call at 1300 47 12 23.
About The Company:
Anahata Technologies Pty Ltd is an Australian privately owned software development company with presence in Perth and Melbourne and specializing in the analysis, design, implementation and support of cost-effective, custom built software applications. The company was founded in Western Australia in 2010 by Pablo Rodriguez Pina. The company is a Oracle Java Specialized Gold Partner and delivers custom software solutions based on Oracle Technology, such as Java, Java Enterprise Edition, MySQL or Oracle Database.