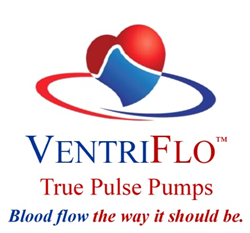 Pelham, NH (PRWEB) January 13, 2017
Design Mentor, Pelham, NH - January 12, 2017 - A review article entitled "Is a pulse absolutely necessary during cardiopulmonary bypass?" was published online in the journal Expert Review of Medical Devices, 2016 (http://bit.ly/VFlo-ER). Authors from the Department of Biomedical Engineering, Lerner Research Institute, the Department of Thoracic and Cardiovascular Surgery, Kaufman Center for Heart Failure and the Department of Cardiac Transplantation and Mechanical Circulatory Support, Miller Family Heart and Vascular Institute at the Cleveland Clinic performed the work.
These investigators reviewed a half century of achievements in mechanical circulatory support devices and the pressing need for further progress to minimize the problems encountered by many patients today "…including neuropsychological dysfunction and damage to vital organs which may be a consequence of the attenuated or non-pulsatile flow patients experience during CPB".
Recounting what could be one of the oldest debates in cardiac surgery and calling for a more precise definition of what legitimately constitutes "pulsatility" by providing "…a typical complete stroke volume delivered into the elastic ascending aorta over a typical systolic time and at an appropriate frequency", the authors argue that "…recreat[ing] pulsation that truly mirrors the same high-quality physiologic pulse generated by the native heart…may prove beneficial during temporary support for short-term use during CPB or intermediate support for cardiogenic shock."
In a pilot study, the VentriFlo (http://VentriFlo.com) pump, developed by Design Mentor, Inc., generated true pulsatile flow and maintained adequate perfusion of all organs during prolonged CPB. Investigators concluded that this "biomimetic" heartbeat may maintain "…better physiologic microcirculatory dynamics in vital organs, which in turn would allow greater oxygen extraction" because the unique performance of his pumping system which "…can deliver a full stoke volume through a CPB circuit…" yet allows the "…elastic arterial vasculature to fully relax between strokes to more accurately mimic the action of a healthy ventricle."
One of the investigators, Nader Moazami, MD, Professor of Surgery, Surgical Director, Kaufman Center for Heart Failure, Cardiac Transplantation and Mechanical Circulatory Support, The Heart and Vascular Institute, The Department of Thoracic and Cardiovascular Surgery and the Department of Biomedical Engineering, Cleveland Clinic will be delivering an invited lecture featuring VentriFlo at the upcoming STS/AATS Tech-Con 2017 in Houston, Texas, Saturday, January 21, 2017. Presentation Time: 1:30–1:45 PM (http://bit.ly/VFlo-STS).
Design Mentor, Inc., founded in 2000, is a privately held engineering firm specializing in design and development of medical devices, pumps, and fluid management systems. Core competencies of the company include expertise in plastic consumables, electro-mechanical systems, mechanical, electrical and software engineering as well as design assurance and regulatory sensitivity. Since 2001, Design Mentor has been developing its own proprietary truly pulsatile blood pump technology, trademarked under the name VentriFlo (http://VentriFlo.com). The VentriFlo True Pulse Pump is a novel, truly pulsatile blood pumping system designed to achieve superior outcomes for pediatric and adult patients who require cardiopulmonary support during surgery or in the ICU when compared with synthetic pulse and continuous flow technologies.
VentriFlo™ True Pulse Pumps are under development, for investigational use only, and are not available for commercial sale. Investment and clinical inquiries are welcome. info(at)VentriFlo(dot)com +1 603-459-0710
VentriFlo and the VentriFlo logo are trademarks of Design Mentor, Inc.