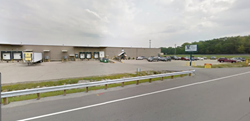 Marinette, WI (PRWEB) January 17, 2017
QAL is a well-known for designing solutions that maximizes efficiency, throughput, and quality, while minimizing customer management and cost. QAL currently serves a highly-diversified list of customers throughout the world.
"The Roving Blue equipment is a perfect fit for our highly-skilled workforce. QAL provides all of the services necessary to support the manufacturing and fulfillment needs of this exciting new product." Guy Meyerhofer, President/Owner-Quality Assembly and Logistics
Roving Blue Inc., a Wisconsin manufacturer of advanced water purification systems, announces today that it has signed an agreement with Quality Assembly and Logistics (QAL), a leading provider of manufacturing and supply chain solutions for the assembly of complex electro-mechanical devices.
"We made this move to ensure reliable supply, expert support for all of our customers", says Marianna "Yana" DeMyer, Roving Blue's CEO. "QAL's history of manufacturing medical devices to the highest quality standards, as well as its history in defense related manufacturing were key in our decision."
About Quality Assembly and Logistics
QAL is a leading supplier of contract manufacturing services, specializing in electro-mechanical assemblies. As a private, woman-owned small business, QAL is serving a diversified list of industrial clients including Health Care, Aerospace, Fire Suppression, Aroma Therapy, and Government Contract. Services include Supply Chain Management, CMM Inspection, MIG/TIG welding, Soldering, Brazing, Painting as well as Engineering. A fully-accredited manufacturing services company with a complete emphasis on Quality, Cost and Delivery.
About Roving Blue, Inc.:
Roving Blue, Inc. is a Lena, Wisconsin based manufacturer of lightweight, portable water purification systems that produces purified drinking water from fresh water sources such as ponds, streams and ditches. It also recently launched the O-Pen, which is an individual use purification device designed to purify tap water anywhere in the world. Both represent a significant advancement over microfiltration and UV systems due to their employment of dissolved ozone gas (more powerful than chlorine) and ultrafiltration, for highly effective microbiological control.
Contact Information:
Jim Tress
Director of Sales and Business Development
920-883-7219
jtress(at)qualityal(dot)com