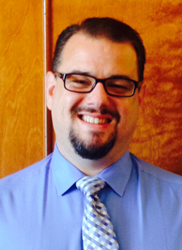 Scott takes pride in being of value to our clients, not just selling them - Kip Curren
Warwick, RI (PRWEB) January 16, 2017
We are pleased to announce Scott Girouard of Manchester, Connecticut has been promoted to Sales Manager for Pease & Curren Refiners.
Mr. Girouard has been with Pease & Curren Refiners for over two years serving as the Regional Refining Consultant for the Southeast. Scott's metal product knowledge includes everything from carbon steel to precious metals. He regularly performs precious metals facility audits, saving his customers both money and time. Scott is familiar with OSHA guidelines and has overseen inspections recommending corrective measures. He is proactive and uses a consultative approach in his communications with customers and prospects.
"Scott takes pride in being of value to our clients, not just selling them." states Kip Curren, Owner and CEO of Pease & Curren. "This has helped him to become very successful in his position with us and we look forward to the future".
Pease & Curren employees participate in a rigorous training on all company services which includes the true fire assay and Premium Stone Removal processes used at Pease & Curren. True fire assay remains the most accurate technique for gold assay and serves as the standard technique against which all others are compared.
For more information on Pease & Curren, visit http://www.peaseandcurren.com , contact us at
800.343.0906 or info(at)peaseandcurren(dot)com
About Pease & Curren
With 100 years in the precious metals refining business, Pease & Curren has vast experience in all aspects of gold, silver, platinum and palladium refining. We provide the most accurate precious metals refining available on the market today, bringing consistently higher yields to our customers, resulting in maximum returns.
Pease & Curren serves the dental, manufacturing, gold buyers, recycling and retail jewelry markets. Pease & Curren has superior programs including: Premium Stone Removal and Appraisal Services, and a fire assay process that is 20 times more accurate than melt and X-Ray analysis. Our facility is one of the most secure refineries in North America and coupled with our five star customer service, we continue to serve our customers with top quality refining