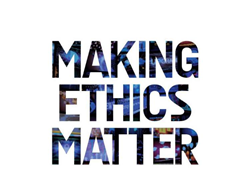 Through lectures, workshops, panel discussions, conferences, interviews, articles, and a wealth of free multimedia online resources, Carnegie Council has earned a reputation as an honest, objective voice for ethics in international affairs.
(PRWEB) January 26, 2017
Carnegie Council for Ethics in International Affairs announces its February 2017 current affairs programs, which are open to the public.
To attend in person, please RSVP. Go to: https://www.carnegiecouncil.org/calendar/upcoming.html.
Events take place at:
Carnegie Council
170 East 64 Street, New York, NY 10065.
Or watch them as live webcasts here: http://www.carnegiecouncil.org/live.
FEBRUARY 2017 EVENTS
The Populist Explosion: How the Great Recession Transformed American & European Politics
John B. Judis, National Journal, Talking Points Memo, The American Prospect
Feb 01, 6:00-7:30 PM ET
In 2016, the world's richest democracies witnessed a collective upheaval that shocked the globe. What has happened to global politics?
Homo Deus: A Brief History of Tomorrow
Yuval Noah Harari, Best-Selling Author, Hebrew University of Jerusalem
Feb 22, 8:00-9:15AM ET
Homo Deus explores the projects, dreams and nightmares that will shape the 21st century—from overcoming death to creating artificial life. How will we protect the world from our own destructive powers?
ABOUT CARNEGIE COUNCIL
Founded by Andrew Carnegie in 1914, Carnegie Council for Ethics in International Affairs is an educational, nonprofit, nonpartisan organization that produces lectures, publications, and multimedia materials on the ethical challenges of living in a globalized world. Go to http://www.carnegiecouncil.org.