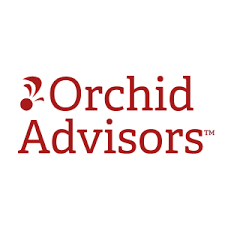 Orchid with Gemini and its partners GunBroker and Marketplace Insight will offer an unprecedented model that includes capital, eCommerce, visibility to consumer patterns and a services firm aligned to the industry executive goals."
Hartford, CT (PRWEB) January 13, 2017
Merchant bank Gemini Southern announced today that it has formed a partnership with Orchid Advisors to provide corporate finance and strategic solutions to the greater outdoor industry, with a financial interest in Orchid from the private equity capital managed by Gemini. Orchid and Gemini Southern, in cooperation with partners Marketplace Insight and GunBroker.com, will deliver growth, analytics, and financial solutions and strategies to management and governing boards within the firearms and outdoors industries.
Orchid Advisors, a niche solution provider was born from its Big 4 Management Consulting roots. Partnered with the National Shooting Sports Foundation (NSSF), the National Association of Sporting Goods Wholesalers (NASGW), and Epicor Software, Orchid has been delivering a comprehensive suite of services and software to the firearms industry. The firm is staffed with former consulting and legal executives, Fortune 500 personnel, industry leaders and former ATF employees.
"Our clients hire Orchid to augment their executive staff, serving in a variety of strategic roles," says Jon Rydberg, CEO of the firm. In this capacity, we have participated in a modernization of the regulated firearm supply chain including domestic and foreign manufacturing, distribution, retail and regulatory agencies. The central theme for revenue and profit growth begins with a mass simplification of the transaction environment both across the industry and within each entity. Orchid with Gemini and its partners will offer an unprecedented model that includes capital for technology and acquisitions, high volume eCommerce, visibility to consumer patterns and a services firm that can align these benefits to our client's strategic needs."
About Orchid Advisors
Orchid Advisors helps firearms manufacturers, distributors and retailers achieve compliance and operational excellence through education, technology, software and consulting solutions that reduce risk, cut costs, and provide expert guidance to make our clients' businesses more successful and efficient. Orchid Advisors is the Firearms Industry's Trusted Compliance & Operations Experts and is endorsed by NSSF, the National Shooting Sports Association and a partner with the National Association for Sporting Goods Wholesalers (NASGW) . For more information, visit http://www.orchidadvisors.com.
About Gemini Southern
Gemini Southern is a private merchant bank based on traditional business values that provides advisory services and direct investment to entrepreneurs and developmental stage companies in various industries throughout North America, with a specific focus in the southern United States. For more information visit http://www.GeminiSouthern.com.
Contacts:
Michelle Ingram
Orchid Advisors LLC
1-860-656-8884
mingram(at)orchidadvisors(dot)com