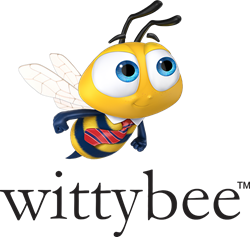 Wittybee's key differentiators are unified features, compliance-ready deployments, task-centric communication and its rich user experience ..
New York, NY (PRWEB) January 18, 2017
Enterprise collaboration provider, Wittybee, Inc. today announced availability of compliance and audit ready deployments of its flagship product, Wittybee. Packaged as the Enterprise Plan, Wittybee's private deployments are now offered as compliant to HIPPA, FINRA, SSAE16, FDA and EUDPD requirements.
Meet Kumar, CEO and co-founder of Wittybee said, "Compliance and audit-ready private, secure and scalable deployments are a huge leap forward for us to foray into healthcare, financial services, governments, the EU and other regulated markets. To add further value, our goal is to assist our customers with periodic review of their security, access and change control policies and procedures."
Wittybee, a task-centric Enterprise Collaboration solution provider has been chipping away stealthily over three years to create a team collaboration and team storage solution while offering an experience that unifies multiple features with rich visuals and intuitiveness.
Wittybee offers task management, communication, live work stories, team storage, instant search, professional networking, work analytics and more in a single harmonious solution while doing away with the need to use multiple tools.
While talking about organizational benefits of Wittybee, Meet Kumar said, "Wittybee has a profound impact on the quality of work, staff participation levels, work visibility, accountability, efficiency, business continuity and motivation levels in the organization. Wittybee's key differentiators such as unified functionalities, compliance-ready deployments, task-centric communication and its rich user experience further add to business benefits."
"You can scroll through your work as news stories, while iteratively participating in discussions or browse through a list with smart surfacing of content. Under Wittybee's hood is a technology that is fast, ultra-durable, highly available and hyper-scalable across multiple data-centers.", he continued.
With increase in adoption of mobile devices globally and increased importance of communication in business, the Enterprise collaboration industry is expected to grow steadily at 8% CAGR. MarketsandMarkets forecasts the Enterprise Collaboration market to grow to $70.61 billion in 2019.
Founded in 2012, Wittybee has operations in USA and India. Wittybee is available as a cloud based SaaS as well as on-premises, off-premises and private-cloud deployments. Wittybee deployments are scalable to hundreds of thousands of users while retaining agility and performance. Applications of Wittybee include collaborating on everyday work, managing projects, resolving issues or bugs, providing ticket based support, engage in collaborative learning and more.
Users can get started for free at https://wittybee.com and download the Android and iPhone mobile apps on their mobile phones.
For more information, or to book an interview, please contact the Wittybee team at press(at)wittybee(dot)net.