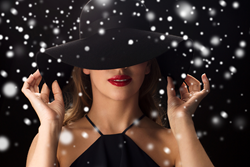 You will be able to see a realistic 3D-version of yourself in various outfits.
(PRWEB) January 13, 2017
eMazzanti Technologies, a NYC area retail IT consultant and managed services provider (MSP), shares the vision of fashion virtual reality (VR) technology experts in a new article on the company's website. The article includes comments from Fashion VR experts on the role of virtual reality in the fashion industry and how it will affect designers, shoppers and business leaders.
eMazzanti asked VR technology experts and designers who are closely associated with the fashion industry what they see as the future role of virtual reality and augmented reality in the fashion industry and what specific applications they envision. Their intriguing responses are included in the article. From immersive fashion and shopping experiences to accelerated design and increased efficiency, the experts see a major impact of VR on the industry.
"Fashion is fun and exciting," stated Jennifer Mazzanti, President eMazzanti Technologies. "Fashion VR technology amplifies the experience, creating amazing business opportunities as customers dive more deeply into the world of fashion."
Below are excerpts from the article "Find Your Style with Fashion VR."
Turbocharged 3D Imagination
"As AR/VR revolutionizes the architecture and design industries, the fashion industry takes note. With fashion VR apps, designers experiment with various combinations of materials in the virtual arena before sewing a single stitch."
"We will be able to see a design come to life in front of our eyes before it is actually made. Designers will be able to design the fashion items in VR with life-like materials." Dogu Taskiran, CEO, Stambol Studios, Inc.
Seaside Shopping on Demand
"Shopping for a tropical vacation in the cold gray of a northern winter day requires a hefty dose of imagination. Fashion VR/AR provides a boost to the vision."
"You will be able to see a realistic 3D-version of yourself in various outfits, projected into an event that you were planning to attend. Just imagine watching a very realistic you in a very realistic world walk down the beach in a variety of swimsuits or attending a cocktail party in a variety of dresses." Beverly Solomon, Creative Director of Beverly Solomon Design
These and other fashion VR possibilities join a host of exciting technology innovations that challenge the traditional business model in intriguing ways. Innovators in the industry see events like this year's Jarlgaard show, where guests experienced a catwalk reimagined with mixed reality, as an early step in the transformation of how consumers interact with fashion.
Related resource information:
NJBIZ Names eMazzanti Technologies Business of the Year
6 Awesome Medical and Retail VR/AR Applications
About eMazzanti Technologies
eMazzanti's team of trained, certified IT experts rapidly deliver cloud and mobile solutions, multi-site implementations, 24×7 outsourced network management, remote monitoring and support to increase productivity, data security and revenue growth for clients ranging from professional services firms to high-end global retailers.
eMazzanti has made the Inc. 5000 list seven years running, is a 2015, 2013 and 2012 Microsoft Partner of the Year, 2016 NJ Business of the Year, a 5X WatchGuard Partner of the Year and one of the TOP 200 U.S. Microsoft Partners. Contact: 1-866-362-9926, info(at)emazzanti(dot)net or http://www.emazzanti.net Twitter: @emazzanti Facebook: Facebook.com/emazzantitechnologies.