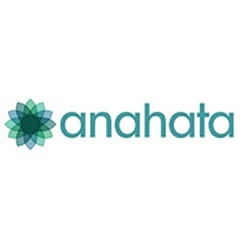 Anahata, announced a new management restructuration to significantly improve profitability & scale the company's value creation.
Melbourne, Australia (PRWEB) January 13, 2017
Anahata, a reliable software development service company in Australia has announced a new management restructuration to significantly improve profitability and scale the company's value creation.
Anahata has announced a new management restructuring. They promoted Sai Pradeep and Vijay Sinha as the new Co-CEOs of the company. Keeping in mind the meticulous performance of the two employees, the company decided to promote them as the co-CEOs of Anahata. This will help the company to divide the tedious task between the new Heads.
The role of a CEO is very crucial for any company to scale in their business. Anahata has divided the role of the CEO between these two employees who will now work collectively, bringing in effective results. With this change Pablo Rodriguez who was earlier playing the role of CEO will now take up the role of the CTO (Chief Technical Officer).
Sai Pradeep and Vijay Sinha appointed as the CEO is a sign of assurance and a step towards the growth of the company. They have proven themselves to understand Anahata's values and the relationship they maintain with their staff, customers and supplier. The experience and skill they possess is sure to bring in successful results.
Anahata is internationally known for providing top class business development services to the customers. The company has initiated to give high end services which has always compelled them to choose their team with much diligence. If you are looking for Business development services in Melbourne from an expert company, you can always look up to Anahata, as the new Co-CEOs are looking forward to continue the grow of the business with the best software development service as possible. For more details about the services of Anahata, make a call at 1300 47 12 23.
About The Company:
Anahata Technologies Pty Ltd is an Australian privately owned software development company with presence in Perth and Melbourne and specializing in the analysis, design, implementation and support of cost-effective, custom built software applications. The company was founded in Western Australia in 2010 by Pablo Rodriguez Pina. The company is Oracle Java Specialized Gold Partner and delivers custom software solutions based on Oracle Technology, such as Java, Java Enterprise Edition, MySQL or Oracle Database.