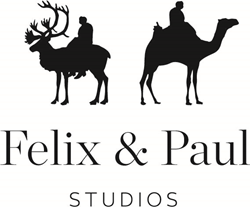 Washington, DC (PRWEB) January 13, 2017
President Barack Obama and First Lady Michelle Obama personally take viewers inside nine famous areas of the White House, in an intimate guided tour. Known as "The People's House," the White House is the only private residence of a head of state that is open to the public free of charge. "Michelle and I always joke, 'we're just renters here' ... the owners are the American people and all those invested in creating this amazing place with so much history," said President Obama in the VR experience. "What we wanted to do is make sure that everybody felt they had access to the White House... that as many people as possible could come in and appreciate the place where Lincoln, FDR, or Reagan made the decisions that helped to shape America."
 
Filmed in November and December 2016, "The People's House" takes people on an unprecedented exploration of the White House, with the President and First Lady as guides.
Through an intimate, immersive visit, the viewer is given extraordinary access to explore the profound history of the White House that includes the past eight years of the Obama administration and the defining events over the last two centuries. From sitting with the President in the Oval Office, to exploring the Situation Room, and experiencing a special moment with the First Lady in the Old Family Dining Room, "The People's House" offers personal memories and insights from the President and First Lady as they prepare to leave the place they have called home for close to a decade.
 
"It was incredible to be able to capture a one-on-one private moment between the viewer and the President inside the Oval Office, and to position our VR camera exactly at the sitting place where President Obama very often receives his guests," said Félix Lajeunesse, co-founder and creative director of Félix & Paul Studios. "Filming that scene was an immense and rare privilege for us, and we hope that the resulting VR piece will have a strong impact on viewers that will be preserved long after the Obamas have moved on."
"At Oculus we're passionate about investing in VR experiences that take people where they've never dreamed they could go," said Colum Slevin, Head of Experiences, Oculus. "With 'The People's House', we can bring the public directly into one of the most historic buildings in America, and give everyone a personal tour led by the President and the First Lady. What would be an amazing opportunity for even one person now becomes the reality for many, which is exactly why we're proud to be supporting these experiences on the Oculus platform."
 
"Every president moves to 1600 Pennsylvania Avenue with the full awareness that it is a temporary address," President Obama noted in the experience. "This is where we watched our daughters grow up. This is where we came to know the talented, devoted, optimistic Americans from every corner of the country and every station in life. Because as beautiful as these buildings are, it's the people in them and the work that's done here… the triumphs and tragedies you experience over the course of your years here—that's what imbues this place with meaning."
 
"We conceived this project as an exploration of the White House in which the viewer gets transported through space and time, as well as through the President and First Lady's personal memories," said Paul Raphaël, co-founder and creative director of Félix & Paul Studios. "It is important for viewers to connect with the physical and emotional experience of traveling between the rooms in the White House, in a calm but constant sense of movement. To achieve this, we developed a version of our proprietary VR camera system that moves through space on a custom-designed robotic platform."
 
In addition, the Félix & Paul Studios team also created several timelapse-in-motion sequences that make it possible for the flow of time and movement of light around viewers to evolve at a much faster pace, creating a sense of transcending time. 
 
For their first collaboration in 2016, President Obama became the first sitting United States president to participate in a VR experience put together by the White House, filmed over Father's Day weekend at Yosemite National Park in honor of the National Park Service's Centennial, in partnership with Félix & Paul Studios, Oculus and National Geographic.
 
"The People's House" is available today as a Facebook 360 video here as well as Oculus Video for Samsung Gear VR, powered by Oculus and Oculus Rift.
 
A media kit including a 2D trailer, still photos and additional assets for the piece can be found here.
ABOUT FÉLIX & PAUL STUDIOS
Félix & Paul Studios is the industry leader in the field of high-end cinematic virtual reality with an unparalleled reputation for producing the highest quality experiences in this emerging new medium. The studio combines technological innovation with a unique, pioneering and in-depth approach to the new art of virtual reality storytelling—creating ground-breaking original cinematic experiences (MIYUBI, Nomads series, Strangers) and collaborations with existing franchises (Jurassic World, Cirque du Soleil, Fox Searchlight's Wild) and world-renowned personalities and leaders (President Barack Obama, LeBron James, President Bill Clinton).
The company is the world's only full spectrum VR studio, showcasing end-to-end creative and technological know-how and proprietary tools within one company—including best-in-class spherical 3D camera systems, production and post-production software and processes, and specialized audio capture, design and processing through its Headspace Studios division.
Headquartered in Montreal, Canada with offices in Los Angeles, CA, Félix & Paul Studios has a highly experienced team of over 50 VR specialists and is backed by Comcast Ventures, the Phi Group, LD Ventures and Caisse de Depot et Placement du Quebec.