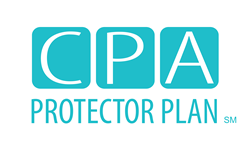 Tampa, FL (PRWEB) January 17, 2017
Chris has more than 15 years of experience in the accounting industry. Chris has been in a variety of accounting leadership roles within B&B Protector Plans for over 8 years and welcomes the opportunity to utilize his accounting experience in a program management leadership role. Chris' specialized knowledge in not only insurance programs but in accounting provides him with the leverage and skill set necessary to lead the CPA Protector Plan in 2017 and beyond.
Chris believes in going the extra mile to be available and approachable to his agents, insureds and prospective insureds to build long-lasting relationships based on mutual trust and respect. His greatest satisfaction comes from utilizing his accounting experience to help CPA owned firms properly insure their businesses.
"Chris' specialized knowledge in insurance programs brings a great deal of expertise to the CPA Protector Plan," states Susan Heath, Executive Vice President of B&B Protector Plans. "He sees himself as a partner with his agents and customers. His ability to build trusted relationships makes an invaluable leader for the CPA Protector Plan."
About CPA Protector Plan
The CPA Protector Plan is today's leading professional liability program for CPA owned firms nationwide. Created in 2009, the CPA Protector Plan provides traditional as well as a more diverse array of professional services to small and mid-sized CPA owned firms. The comprehensive program offers a full range of customizable professional insurance products for CPA owned firms with a dedicated network of agents chosen for their knowledge and expertise in order to provide superior service. CPA Protector Plan insureds have access to risk management resources through a dedicated website which provides a forms library, articles, case studies and a link to contact a risk management representative.
The CPA Protector Plan is a division of B&B Protector Plans Inc., a wholly-owned subsidiary of Brown & Brown, Inc. Brown & Brown, Inc., which is one of the largest insurance intermediaries in the nation, with over 75 years of continuous service. The Company is ranked as the sixth largest such organization in the United States by Business Insurance magazine.