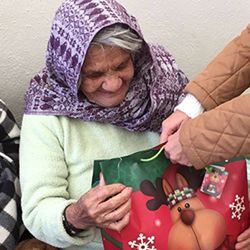 CINCINNATI, Ohio (PRWEB) January 15, 2017
Going above and beyond the practical impact of their applications, Gensuite's Community Outreach is a program that strives to better communities around the world by offering the Gensuite team and their services to organizations in each global locations' community. It also provides the opportunity for team members to become involved in a cause that is bigger than themselves and their work during this critical time of year. Throughout the year, Gensuite team members earn points for completing projects and tasks, which can be cashed for different prizes. During 4Q, team members can elect to donate their points to the chosen charity for their global location, $1 for every 400 points earned. This program alone donated $13,406.54 to nine different charities around the world, over $3,000 more in donations compared to 2015.
Gensuite also participated in a number of charities in Cincinnati, Ohio; Austin, Texas; and Aguascalientes, Mexico, including programs such as Salvation Army's Adopt-a-Family, the Mason Food Pantry and visiting local nursing homes to give to those less fortunate during the holiday season, including participation and gift-giving from Gensuite team members.
"I love being part of a team that gives back to the local community, everyone always comes together to support the cause" said Jessica Button, Lead Event Operations Specialist and Community Outreach program coordinator.
Gensuite® cloud-based IT solutions enable you to achieve your vision for robust and effective business compliance processes and management systems. The result of two decades of systematic innovation and evolution, Gensuite today offers proven product suites for Environment, Health & Safety (EH&S) and Sustainability; Quality; Security; Responsible Sourcing, and Product Stewardship. Our 65+ integrated, award-winning Web applications provide comprehensive program support, delivering enterprise operational excellence and risk management. All Gensuite applications share an innovative and patented architecture, with integrated and intuitive interfaces, real-time trending & analytics, and best-in-class Mobile capabilities. Gensuite subscribers are assured of an absolute commitment to and a track record of product & service excellence, with services spanning hosting, maintenance, support, customization, implementation & strategy consulting and continuous product evolution; and an unmatched collaboration and innovation community spanning 130+ global subscriber companies!