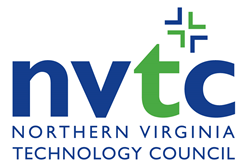 HERNDON, Va. (PRWEB) January 17, 2017
The Northern Virginia Technology Council (NVTC), the largest technology council in the nation, today announced five new members to the NVTC Board of Directors. NVTC Board Chair Todd Stottlemyer presented the five new appointments to the Board at its January 17th meeting and they were unanimously approved. The new NVTC Board members are:

Aileen Black, Executive Director, Industry Lead and Group Leader, US Government, Google
Chad Fredrick, President, ePlus Group
Robin Lineberger, Principal, Deloitte
Andrew Robinson, CEO, Robbins Gioia
Jill Weeter, Partner, Ernst & Young
###
The Northern Virginia Technology Council (NVTC) is the membership and trade association for the technology community in Northern Virginia. As the largest technology council in the nation, NVTC serves about 1,000 companies from all sectors of the technology industry, as well as service providers, universities, foreign embassies, nonprofit organizations and governmental agencies. Through its member companies, NVTC represents about 300,000 employees in the region. NVTC is recognized as the nation's leader in providing its technology community with networking and educational events; specialized services and benefits; public policy advocacy; branding of its region as a major global technology center; initiatives in targeted business sectors and in the international, entrepreneurship, workforce and education arenas; and the NVTC Foundation, a 501(c)(3) nonprofit charity that supports the NVTC Veterans Employment Initiative and other priorities within Virginia's technology community. Visit NVTC at http://www.nvtc.org.