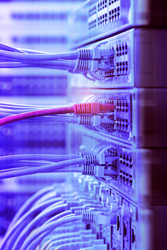 Cirrus Hosting while wanting to keep up with its growing global customer demands, has focused on maintaining the highest level of quality and reliability.
(PRWEB) January 24, 2017
December 2016, Cirrus Tech Ltd, an award winning Toronto-based Company specialized in public and private cloud hosting is thrilled to announce that the company is now offering the latest version of Microsoft's Windows Server for all its Cloud VM and Virtual Private Server (VPS) plans. Windows Server 2016 comes with lots of new features and upgrades. Let's take a look at some of them:
Server footprints get even smaller with Nano
One of the biggest IT pro-related announcements Microsoft made this year was about Nano Server, a new small-footprint option for installing Windows Server 2016. Microsoft claims that Nano Server will have 93% smaller VHD size, 92% fewer critical bulletins and 80% fewer required reboots.
Nano is ideal for compute heavy tasks, or for dedicated purposes such as the mentioned DNS, IIS, or F&P. Nano can run well on both physical hardware and as a guest VM.
If users have online shop or downtime is a challenge for their system, they should give Nano a chance. They will love it!
Containers
If users have developed an application, their code, runtimes, tools, libraries, or anything else that their application needs to find on the running operating system in order to work can all be included in the container.
Microsoft has been working closely with Docker team to bring Docker-based containers to Windows Server. And now Windows Server 2016 offers two different types of "containerized" windows Server: Windows Server Container and Hyper-V Container. First one is for where user doesn't mind container to run on the same server and the latter is for when user wants completely isolated containers.
Either Docker-based or Hyper-V, if you are looking for process isolation, security and scalability in application containers, Windows Server 2016 will satisfy your needs.
Improved server management with PowerShell 5.0
The latest version of Windows Server comes with PowerShell 5.0, which has many improvements, including new module called Package Management that let the user install software packages on the Internet. Also The Workflow debugger now supports command or tab completion, and user can debug nested workflow functions. And PowerShell 5.0 now runs in Nano server directly, so administration of this lightweight server platform is made even simpler.
Extended Storage Space
Three new features take over the software-defined storage that enables to create HA data storage: Storage Space Direct, another cool feature of Windows Server 2016 creates redundant and flexible disk storage. Also Storage Replica replicates data at the volume level in either synchronous or asynchronous modes, while Storage QoS (Storage Quality of Service) guards against poor performance in multitenant environment.
Software-Defined Networking (SDN)
Greatly valuable in a virtualization environment, software-defined networking enables to set up networking in Hyper-V environment similar to what user can do in Azure, including virtual LANs, routing, software firewalls, and more and it makes life so much simpler for you.
Users can also do virtual routing and mirroring, so users can enable security devices to view traffic without expensive taps.
There is a long list of improvements and it will not fit in one post of our blog. You can continue to read and learn more at System Center provided by folks at windows.
Looking to be one of the first to try the Windows Server 2016 on your cloud? Cirrus Hosting offer it Now for any Cirrus Cloud VMs or VPS.
Call Cirrus at 1.877.624.7787 (1.905.881.3485 if you're in the Toronto area) or email at sales(at)cirrushosting(dot)com for more information about these features in this list or if there is any questions in getting new server. Cirrus Hosting support team will be happy to assist.
Click HERE to find out more about Cirrus Hosting's Windows hosting plans.